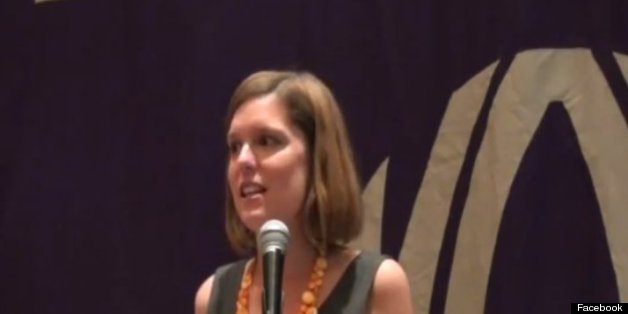 Erin Matson believes that women can change the world -- with a little perseverance.
Matson, Action Vice President of the National Organization for Women, spoke with Kathy Magnuson of the Minnesota Women's Press about harnessing female power on June 27.
"I realized fairly early on how easy it is to make change if you are determined and you are willing to be a pain in the ass," Matson said.
She also stressed in the interview that making changes for women, nationally and worldwide, doesn't need to involve big political acts: "I believe that every time a woman tells her own story or tells her truth, it is a radical act. Simply being truthful about your life as a woman is activism."
Matson also wrote about the importance of speaking out as a woman in a September 2012 post on her blog: "You can change so much. Everyone has one voice, exactly one voice. Respect that, and respect your one voice.

BEFORE YOU GO
PHOTO GALLERY
11 Quotes From Sheryl Sandberg's "Lean In"