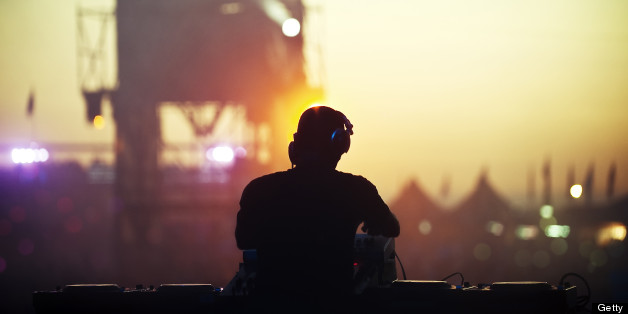 People en Español is hosting one of the biggest Latin celebrations of the year, Festival.
The concert will take place in San Antonio, Texas on Labor Day weekend (August 31st and September 1st), and the lineup includes performances by Gloria Estefan, Demi Lovato, and Wisin y Yandel, along with many more.
"Performing in San Antonio for Festival People en Español is a true homecoming for me," stated Gloria Estefan. "My roots run deep in San Antonio, and I'm looking forward to performing at Festival. It gives me the opportunity to reconnect with my fans in San Antonio and from all across the country."
I got a chance to hear from some of the artists featured at this year's celebration in San Antonio, Texas. Kat Dahlia and Grupo Treo shared how much of an honor it is to be able to perform at Festival along with projects that they currently have in the works… check it out!
Kat Dahlia talks Festival and new album
VOXXI: Festival is one of the nation's leading celebrations of Latino culture and entertainment. How does it feel to be a part of this event, and why do you think it is important?
KAT DAHLIA: I think that it's a uniting of the Latin culture, its always important to stay connected. Especially for me to stay connected to my roots, both of my parents are Cuban. To just be with my culture, it's a great feeling, and it's a great feeling to be with a group of people that are musically influential in the culture.
VOXXI: I've heard your new single "Gangsta" on the radio a ton, and it has been doing great. Will you only be performing that single at Festival?
KD: I've got my new album coming out in September called "My Garden" so I am of course going to be playing "Gangsta," but I'll also be playing some other songs off my album. So we got some new stuff and of course the traditional stuff that everybody knows.
VOXXI: Will you be performing with anyone on stage or just yourself?
KD: Right now, as far as I understand, it will only be myself on stage, but hey, if Gloria Estefan wants to hop on stage with me that would be dope.
VOXXI: Who are your musical inspirations?
KD: I think some people like Gloria Estefan have inspired me. She's created a lifelong career and has always stayed true to herself. She has always been connected to her culture and represented Cuban and Cuban-Americans in an amazing way. She's a great mother, a great singer and has created a lifelong stable career.
VOXXI: Besides performing at Festival, do you have any other shows or performances in the near future?
KD: Besides Festival the next big one coming up though is wireless in the UK. I am also doing a lot of radio shows.
Grupo Treo share their excitement
VOXXI: The three members of your band are Venezuelan. How did you all come together and form Grupo Treo?
GRUPO TREO: It was about six years ago. Chucho and I (Danny) were in school together, and we always had a passion for music. We would create rhythms and collaborate musically. But at that time there was a very famous duo in Venezuela called "Servando y Florentino," and we wanted to be different and stand out. So that's when we found Rey, the youngest member of the band.
VOXXI: How does it feel to be a part of "Festival?"
GT: Wow, I mean we're on the same line up as Wisin y Yandel, Demi Lovato, Alejandro Fernandez, and Gloria Estefan. What can I tell you, it's a dream come true for any artist that has wanted to expand past their country. We're part of something huge, and we're so happy because were finally picking up some of the fruit of our labor. We'll be singing two or three songs and plan on putting our heart and soul into every song we sing on that stage and produce applause — that's our addiction.
VOXXI: Who do you guys admire in the world of music?
GT: The three of us have such different tastes in music which is what makes us different as a group. Ray would love to sing with David Bisbal or Luis Fonsi, Chucho with Wisin y Yandel and Don Omar, and I (Danny) would love to sing with Paul McCartney or with Ringo Starr — the only people alive from the Beatles.
VOXXI: As of right now you have two albums, "Tres Origenes" y "Pegate." Are there plans for a third?
GT: Yeah. "Te Gusta" is our new single off of our third album. We're pretty sure the name of the album will be "Te Gusta." It's hit the top 10 of the Tropical Billboard play list for two weeks. We've had awesome feedback. This is the fourth song that we promote in the U.S., and these are the best results we've gotten from a song, so we're really happy. The album will probably be out by the end of this year.
'Gangsta' by Kat Dahlia
'Te Gusta' by Grupo Treo
Originally published on VOXXI as Kat Dahlia and Grupo Treo on upcoming concert, Festival
BEFORE YOU GO
PHOTO GALLERY
5 Things You Didn't Know About Demi Lovato