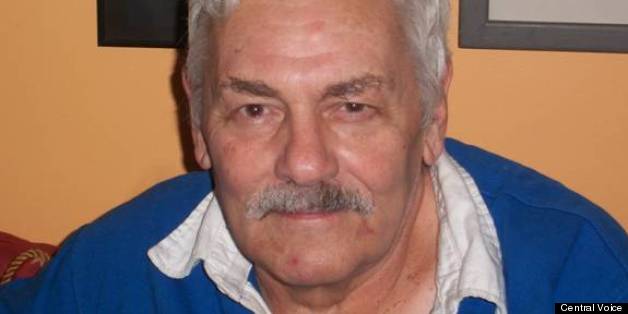 A gay Pennsylvania man has adopted his partner as his son in order to bypass a state law that restricts marital benefits to a man and a woman.
John Francis, 65, adopted his 73-year-old gay partner, Gregory, as a means of financial security, ABC News reported. The move came about because the two, who have been together for 45 years, began to worry about what might happen if one of them died. Even though the Supreme Court on Wednesday overturned the federal Defense of Marriage Act (DOMA), which had defined marriage as between a man and a woman, couples in Pennsylvania and more than 30 other states where same-sex marriage is still not legal face an uphill battle for equal benefits.
"It's humorous to me," he told ABC News. "Gregory was a high school and college jock. Today, I am making dough for blueberry crostata and he is golfing. You're going to think of him as the dad, rather than me. … But it provided us with some level of comfort that we have protected each other as much as we can."
Visit the CentralVoice to read more about John and Greg's story.
Pennsylvania's inheritance tax law states there is a zero percent tax on transfers to a surviving legal spouse. There is a 4.5 percent tax on transfers to direct descendants and lineal heirs, but a 15 percent tax on transfers to other heirs. Since Pennsylvania does not legally recognize same-sex couples, John and Greg previously fell under the 15 percent bracket; however, by adopting Greg, John has moved them into the 4.5 percent bracket.
"We wanted to protect ourselves from higher inheritance taxes that heterosexual couples do no[t] incur upon the death of one or other spouse," Francis explained to local LGBT blog CentralVoice.
Since the Supreme Court's landmark DOMA ruling, focus has shifted onto equal rights in states like Pennsylvania. State Rep. Brian Sims (D-Philadelphia), the first openly gay person elected to the Pennsylvania General Assembly, plans to introduce a marriage equality bill in his state in the hopes of getting "marriage" redefined as a "civil contract between two people who enter into matrimony," Philadelphia Weekly reported.
However, Sims faces staunch opposition. When he took to the House floor Thursday to discuss the DOMA decision, he was silenced by his conservative peers. Rep. Daryl Metcalfe (R-Butler) later told local radio station WHYY that Sims was barred from making comments that would have been "an open rebellion against God's law."
Others think there is a good chance Pennsylvania will rise to equal rights sooner rather than later.
"I think it's going to be odd for people to be recognized in some states but not in others," Christine Bryan of LGBT advocacy group Delta Foundation told CBS station KDKA, "so I think in some respect the state's hand is going to be forced."
BEFORE YOU GO
PHOTO GALLERY
Gay Marriage In The United States