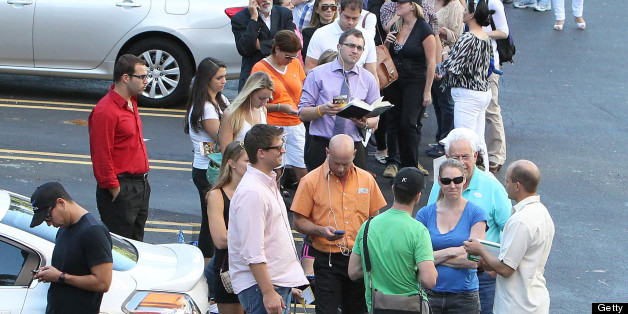 Hispanic voters waited longer at the polls last November than any other ethnic group, a statewide study has concluded, with black voters also experiencing longer delays than white voters.
The study, by political scientists at Dartmouth and the University of Florida, found that precincts with a greater proportion of Hispanic voters closed later on Nov. 6 than precincts with predominantly white voters. In some cases, blacks also had longer waits than whites but shorter than Hispanics.
The study, by Michael Herron of Dartmouth and Daniel Smith of UF, will be submitted Friday in Miami to a bipartisan election reform commission created by President Barack Obama.