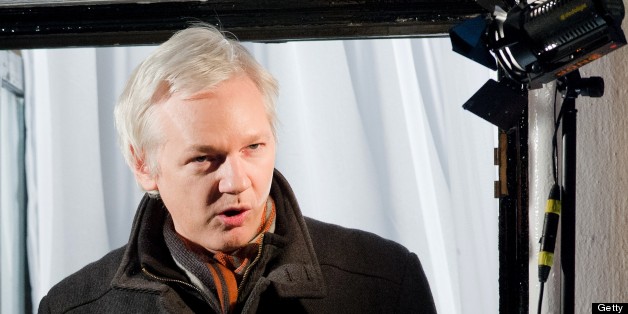 ABC News has nabbed an exclusive interview with Julian Assange airing on Sunday's "This Week," the network said Friday.
Assange will speak to George Stephanopoulos via satellite from the Ecuadorian embassy in London, where he has been holed up for the past year in order to avoid extradition to the United States. He will speak about Edward Snowden, who is currently on the run from American authorities and whom his organization WikiLeaks has aided.
WikiLeaks said it arranged his flight from Hong Kong to Moscow and secured him a lawyer. Last weekend, Assange marked one year since he first sought refuge in the embassy. He issued a statement railing against government "spying" and calling for people to "stand with Snowden."
The apparent alliance has raised questions about whether Snowden will benefit from partnering with the organization. Snowden's father Lonnie recently told NBC News that he is worried that people, including those from WikiLeaks, could be manipulating his son. "I think WikiLeaks, if you've looked at past history, you know, their focus isn't necessarily the constitution of the United States," he said. "It's simply to release as much information as possible."
BEFORE YOU GO
PHOTO GALLERY
Julian Assange