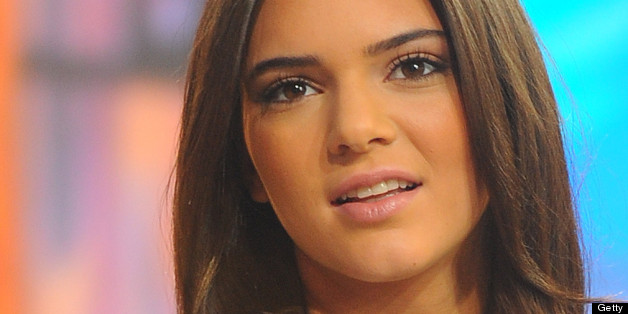 If Kendall Jenner wants to actively pursue modeling, the world might just have one less "Kardashian" to keep up with. The 17-year-old, who has already walked down a few Fashion Week catwalks and even landed a deal with the same swimwear brand that contracted multiple Victoria's Secret models, told V magazine that she just wants to do less runway and be "more high fashion."
"I want to be more editorial, but hopefully I'll just prove myself," she added. In order to do so, Kendall was asked if she would stop appearing on her family's reality television show to which the young star replied, "I've never gotten that question before... Um, yeah. Probably."
And even though the show has helped her find fame and fortune at a young age, her answer makes sense, seeing as she also noted that appearing on screen has made the transition to fashion "one hundred percent" more difficult.
"I don't think some people take me very seriously," she said. "When I started off, I was way more of a personality in modeling and it wasn't like, what I wanted to be." Kendall also revealed that her dream project would be stills for Chanel or Dolce & Gabbana, but we'll just keep watching her progress on E! until she gets there.
BEFORE YOU GO
PHOTO GALLERY
Kendall Jenner