How to become Miley Cyrus in three easy steps:
1. Start wearing short shorts with high heels.
2. Teach yourself to twerk.
3. Stop filtering yourself completely.
Or you could just do as Jaime Pressly did and cut your blonde hair into a replica of Miley's infamous short 'do. Pressly began in mid-June by cutting her hair into a chic bob...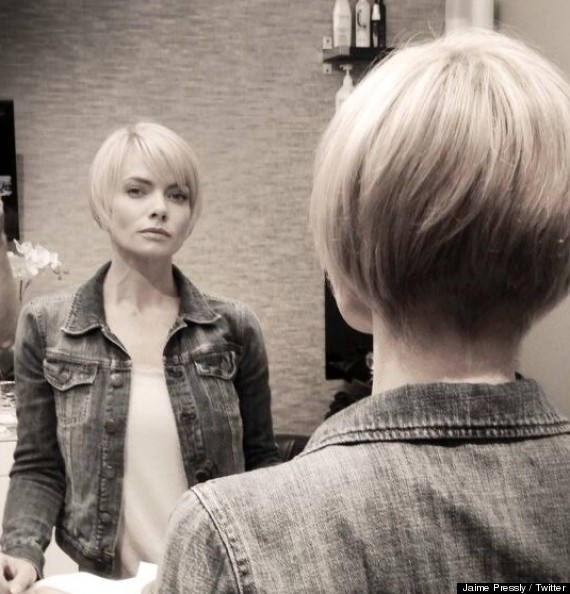 This week, that sleek hair turned into a short Miley-like crop.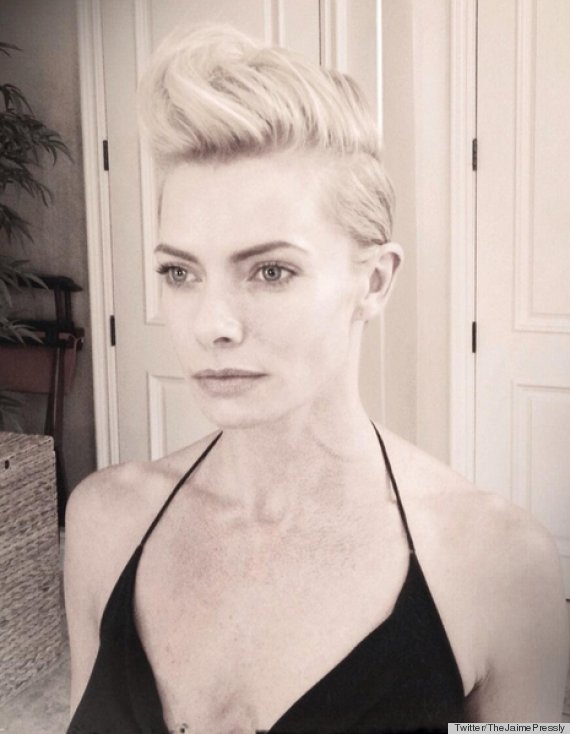 It can even be combed forward like Miley's!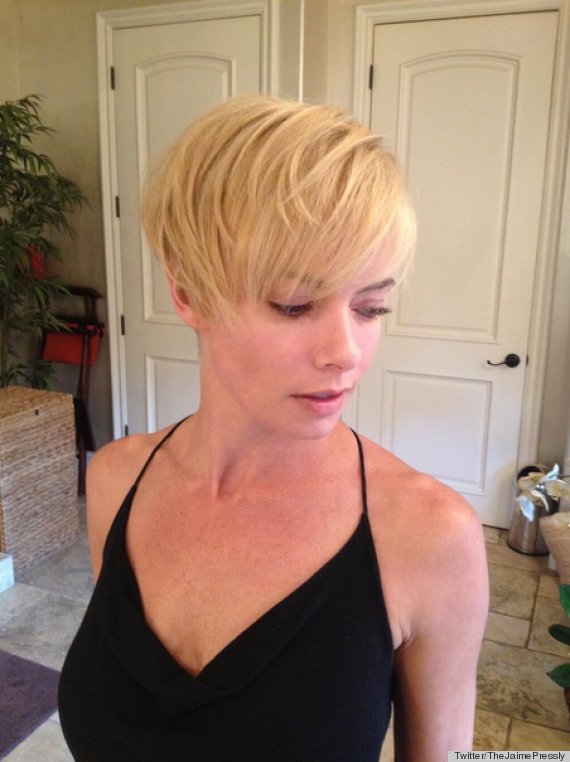 Et voilà! Jaime, you are officially Miley Cyrus' grown-up doppelgänger. We hope that's what you were going for.
It's uncanny: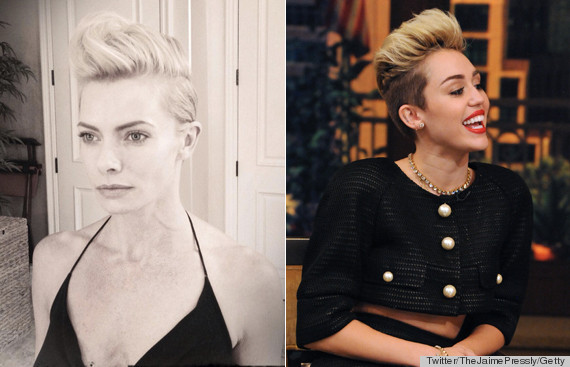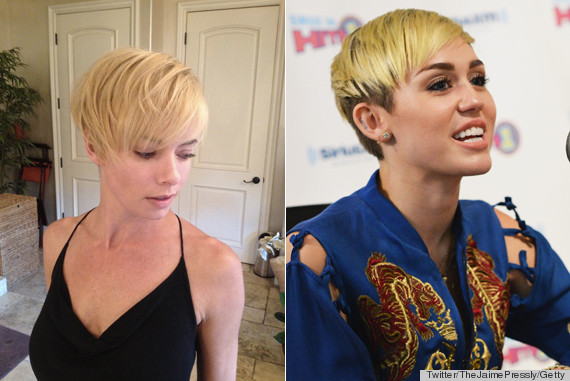 Do you prefer long or short hair?
PHOTO GALLERY
Long vs. Short Hair: How Do These Celebs Look Best?
Want more? Be sure to check out HuffPost Style on Twitter, Facebook, Tumblr, Pinterest and Instagram at @HuffPostStyle.