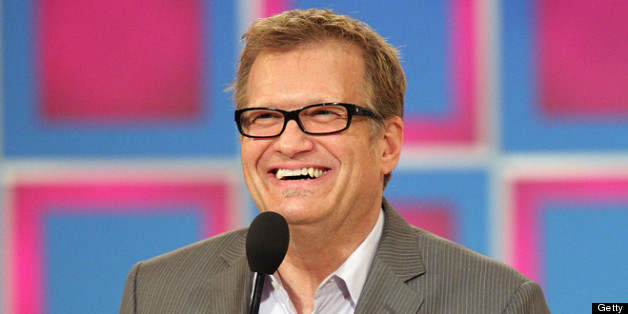 A whole hour of Plinko? Believe it.
According to Buzzfeed, CBS' beloved game show "The Price Is Right" taped an entire episode of contestants playing only Plinko.
For those unfamiliar with it, the game asks players to guess the price of a product, and if they guess correctly ,they can win up to five Plinko chips. Then they toss their chips down a peg board of slots that can send them home with up to $10,000. According to CBS, the episode was filmed in honor of the 30th anniversary of the game.
"When we realized it was the 30th anniversary of Plinko, we wanted to do something special," executive producer Mike Richards said. "And [host] Drew [Carey] and I have always wanted to do an all-Plinko show. This seemed like the perfect opportunity to keep trotting it out."
On the air since 1972, "The Price Is Right" was a debut television experience for a few well-known actors, including "Breaking Bad's" Aaron Paul and "Mad Men" star Linda Cardellini.
Cardellini, who played Don's mistress Sylvia Rosen in Season 6 of the AMC drama, won a fireplace on the CBS show back in 1994 and has hung onto it ever since.
"It was the very first time I was ever on television," Cardellini told John Oliver on "The Daily Show." "So, once I was really an actress, I was going to put a plaque on it that said, 'My First Time on Television,' and be really proud of it. And so I kept it all these years and never bought the plaque. And I just put it up my house."
The "All-Plinko" episode of "The Price Is Right" will air on Fri., Sept. 27 on CBS.
PHOTO GALLERY
CBS New Shows 2013-2014