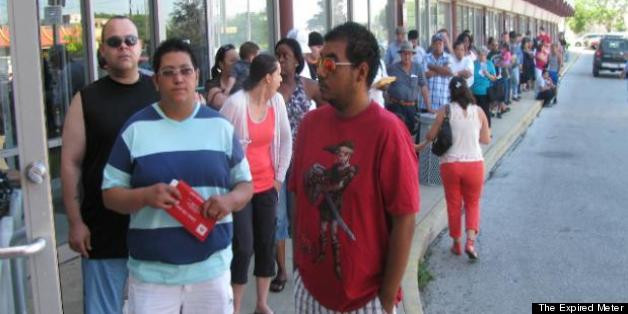 The line to buy a Chicago city vehicle sticker flowed outside the Chicago Department of Finance Office at 2550 W. Addison St. and down the length of the strip mall where the office is located.
Hundreds of Chicago vehicle owners patiently queued up Friday morning, the last business day to buy a city sticker before last year's stickers expire on Sunday.
The same scenario was playing itself out at City Hall and other finance department and City Clerk satellite locations across the city Friday, with some people waiting up to two hours according to city employees.
Read more on The Expired Meter