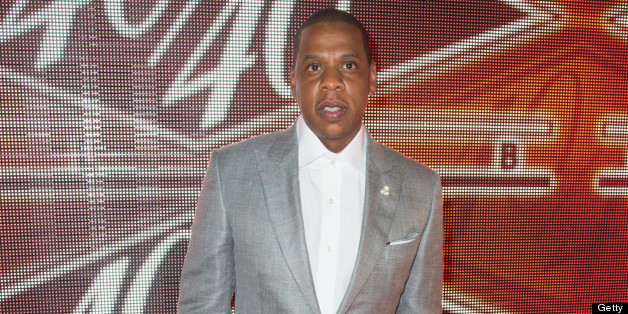 UPDATE [July 3, 12:15 p.m.]: As quickly as Jay-Z's Ed Sullivan performance came, it's disappeared just as abruptly. The New York Post reports that the mayor's office has revoked the rapper's permit, with an anonymous police source citing concern over the holiday weekend's potential "fireworks and terrorism."
Jay-Z will indeed be granted the opportunity to perform atop the famed Ed Sullivan Theater marquee, near New York City's Times Square.
The July 8 concert has been given the go-ahead by Mayor Michael Bloomberg, who in 2010 stopped the rapper from hosting a stint with Eminem on the marquee. The duo moved their set to the building's roof, but now the home of "The Late Show with David Letterman" will host Jay-Z in his proper glory.
In order to host the concert, New York officials will have to shut down part of Broadway near the theater, between West 53rd and 54th streets, according to the New York Post. Jay-Z joins the ranks of Phish and Paul McCartney, both of whom have rocked out on the marquee.
The Ed Sullivan performance comes in conjunction with Jay-Z's appearance on "The Late Show" and his ongoing marketing campaign for upcoming album "Magna Carta Holy Grail," which will be released four days prior to the concert. The rapper has unveiled one promotional material after the next, including lyrics to songs, behind-the-scenes promos and, most recently, a video in which he talks about his fears of being a father. Watch it below.
BEFORE YOU GO
PHOTO GALLERY
Beyonce & Jay Z