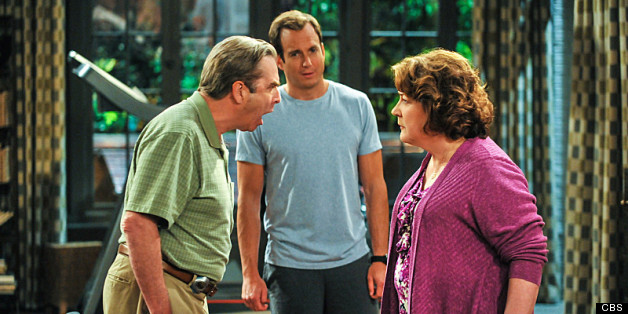 Jayma Mays is now part of "The Millers."
According to The Hollywood Reporter, Mays will replace Mary Elizabeth Ellis on the new CBS comedy starring Will Arnett.
Mays will play Debbie, Nathan's (Arnett) sister. Ellis of "It's Always Sunny in Philadelphia" fame played Debbie in the CBS pilot opposite Michael Rapaport. His role is also being recast. In "The Millers," Beau Bridges and Margo Martindale play Arnett and Mays' parents who decide to split up. Bridges' character moves in with Mays' and Martindale's moves in with Arnett's. "Raising Hope's" Greg Garcia wrote the pilot.
Mays recurred on "Glee" during its fourth season. Her character, Emma Pillsbury, was last seen marrying Will (Matthew Morrison). "Glee" recently underwent its own casting shakeup. Four cast members, including Heather Morris, will not return as series regulars.
Click here to read some quick thoughts on CBS's new shows, including "The Millers."
"The Millers" premieres Thursday, September 26 at 8:30 p.m. ET on CBS.
PHOTO GALLERY
BEFORE YOU GO
CBS New Shows 2013-2014
PHOTO GALLERY
CBS New Shows 2013-2014