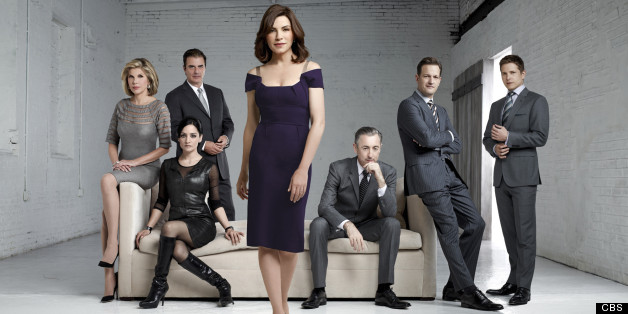 "The Good Wife" has cast Melissa George and Juliet Rylance to shake things up in Season 5.
According to TVLine, "Hunted," "Alias" and "Grey's Anatomy" veteran Melissa George will recur as Marilyn, Peter Florrick's new in-house ethics counsel. TVLine reports the character is described as "smart, sexy and savvy."
In addition to George's casting, Juliet Rylance has also been tapped to recur on "The Good Wife." Rylance, who has appeared in "Sinister" and "Frances Ha," will play Holly, an Assistant State's Attorney. Look for Holly to have a history with Kalinda ... one that could be rekindled. Series creators Robert and Michelle King hinted at a new love interest for Kalinda in May.
In addition to the new recurring players, Zach Grenier, who plays David Lee on "The Good Wife," has been bumped from recurring to series regular.
"The Good Wife" ended its fourth season with Alicia (Julianna Margulies) agreeing to leave Lockhart/Gardner and start a new firm with Cary (Matt Czuchry). In April, before the reveal, Margulies spoke about the fifth season plans. "The next 15 episodes of the next season are mapped out quite well," she told The Huffington Post. "I can't go into it because I think Season 5 may be more exciting than any of the seasons we've seen."
Season 5 of "The Good Wife" will feature the former Lockhart/Gardner co-workers locked in battle.
"What we've been saying to the actors and what we'll happily say to you is this season is really going to start at 90 miles an hour, because next year it is going to be civil war in the firm," Robert King told The Daily Beast.
Could Elsbeth Tascioni (Carrie Preston) be involved in the battle? "True Blood" star Preston told EW she has been approached about her availability to return to "The Good Wife," but nothing is official.
"I will say they have reached out to see if I'm available for a particular episode ahead of time," Preston said. "If I'm available then they will write for me, but it's not any kind of formal offer yet. I haven't seen any scripts. I think they're just now getting back to work. So it would be for something that we would shoot a couple of months from now."
"The Good Wife" Season 5 premieres Sunday, September 29 at 9 p.m. ET on CBS.
PHOTO GALLERY
The Good Wife