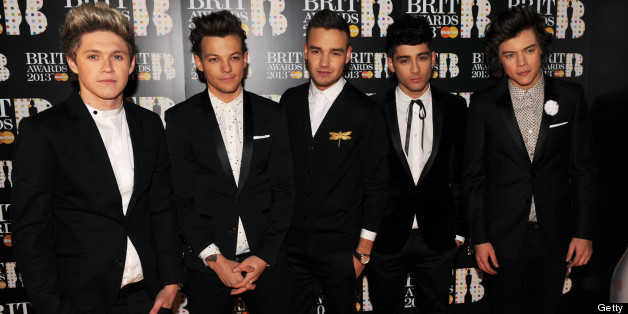 Taylor Swift wasn't enough for the Westboro Baptist Church -- now it's time to target One Direction.
The incendiary religious group will picket the boy band's July 19 concert in Kansas City, Mo., citing a verse from Genesis as justification. The group added the following message to its online picket schedule.
WBC will picket this perverted pop boy band from the UK who claim to be the world's #1 band. Indeed, they are a perfect representation of this filthy world and the sin-chasing, fag-enabling, God-hating, Christ-rejecting UK who has banned WBC from preaching within her borders. These freaks and their fans think it's funny for these five perverts to grab each other's asses on stage. They glamorize sin and make a mock of God's standards. Their one purpose is to encourage the youth of this generation to pursue every lust their evil hearts can imagine.
But Westboro didn't stop there. As if disrupting the concert isn't enough, the group has parodied one of the band's songs, replacing the lyrics of "One Thing" with words about obeying God's orders.
One Direction's victimization was announced right after that of Swift, whom the group called a "whore."
BEFORE YOU GO
PHOTO GALLERY
Celebrity News & Photos