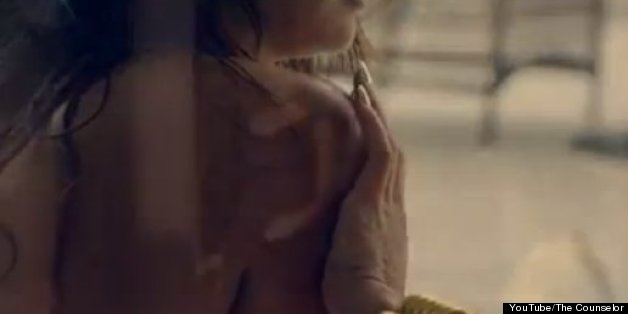 Cameron Diaz and Penelope Cruz certainly seem friendly in their new movie "The Counselor." Fans got a tantalizing sneak peek from a scene that teases the two stars almost topless by the pool and drinking cocktails in the star-studded Ridley Scott thriller.
Both actresses played love rivals in the science fiction film "Vanilla Sky," alongside the film's leading man Tom Cruise, 12 years ago. Diaz played Julie Gianni, the obsessed former girlfriend of Cruise's character David Aames', while Cruz portrayed Aames' love interest, Sofia Serrano.
The two actresses are working together again, and they certainly seem comfortable with each other. The duo chose a makeup-free look. Their natural look makes them look fresh, with their faces framed by their wet hair. The film also stars Brad Pitt, Javier Bardem and John Leguizamo.
"The Counselor," the first film from the celebrated director since 2012′s "Prometheus," is from a screenplay by novelist Cormac McCarthy.
The film stars Michael Fassbender who plays a lawyer who gets involved in cocaine trafficking and ends up in over his head with the wrong people. According to First Showing, Fassbender teams up in business with a rich acquaintance, played by Bardem, as Pitt's shady criminal character comes out of the shadows as things take a turn for the worst.
Watch Cameron Diaz and Penelope Cruz in 'The Counselor'
Get ready to see some very good-looking people doing some very shady things.
Catch Brad Pitt, sporting long greasy hair.
"You may think there are things that these people are incapable of. There are not," says Pitt in a scene in the trailer. And don't miss Diaz crawling seductively over the bonnet of a sports car in a skin-tight leopard print dress.
"The Counselor" hits theaters on October.
Originally published on VOXXI as Cameron Diaz and Penelope Cruz almost topless in 'The Counselor'
BEFORE YOU GO
PHOTO GALLERY
Cameron Diaz: Style Evolution