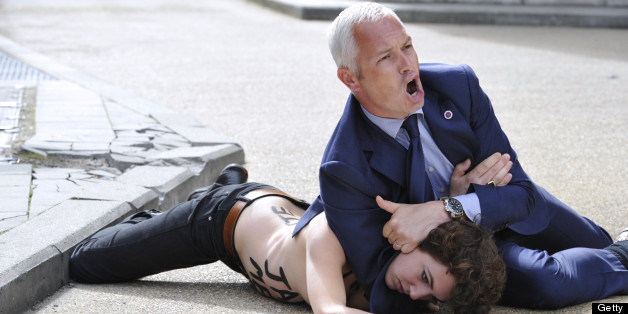 The last week of June was a big one for the topless activists of FEMEN; on Tuesday, three bare-chested protesters stormed Tunisian Prime Minister Ali Larayedh's car in Brussels. The activists expressed their displeasure with the jailing of three comrades for a prior topless protest staged outside the Justice Ministry in Tunis.
The three European protesters were subsequently freed Thursday, but not before the topless car-jumping led to this scene with a security guard: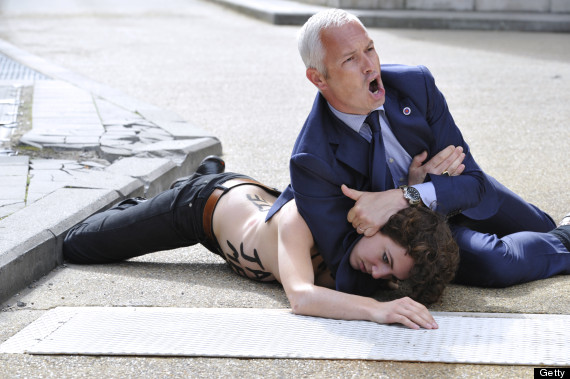 What caption would you write for this photo? Send us your best by using the hashtag #SundayCaptionContest on Twitter or by leaving your entry in the comments sections below.
BEFORE YOU GO
WARNING: NSFW PHOTOS.
PHOTO GALLERY
FEMEN Protest Tunisia's PM