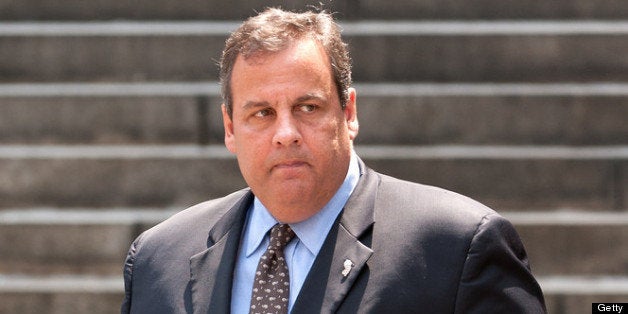 New Jersey Gov. Chris Christie (R) is downplaying expectations for his reelection bid, saying he's not looking to set a record in this year's gubernatorial contest.
Christie, who is facing off against Democratic nominee Barbara Buono in November, told a New Jersey television news show over the weekend that he doesn't expect to win by more than 40 points, the Star-Ledger reported. Christie told NJTV that he would be happy winning with just over 50 percent of the vote, noting that winning by a majority -- rather than plurality -- would be a first for a Republican statewide candidate in a quarter-century.
"Let's keep in context what big means for a Republican in New Jersey. No Republican statewide candidate has gotten 50 percent plus one vote since George (Herbert Walker) Bush in 1988," the Star-Ledger reported Christie said on NJTV.
Christie received 48 percent of the vote in his 2009 victory over former Gov. Jon Corzine (D). Former Gov. Christine Todd Whitman, the last Republican to win the office before Christie, received under 50 percent in her two wins in the 1990s.
Democrats are attempting to unify behind Buono, who has seen over 30 Democratic elected officials back Christie, including two of the state's most powerful Democrats.
Buono supporters told the Philadelphia Inquirer that Democratic legislative leaders denied Buono a chance to fight Christie over the state budget and to overturn the governor's veto of a bill allowing same-sex marriage in the state.
"Not enough Democrats are behind Barbara Buono, that's for sure," Assemblyman Timothy Eustace (D-Maywood) told the Inquirer.