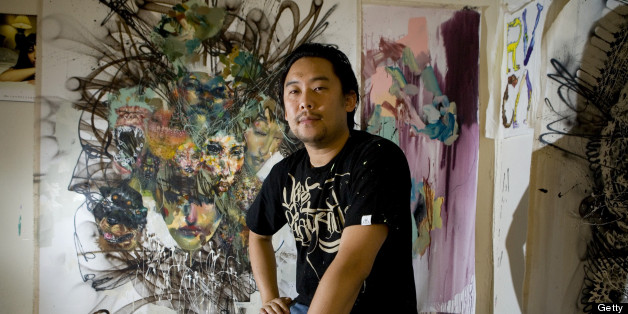 Detroit is a city that could use a few extra bucks. At least, David Choe seems to think so. On Sunday, the Los Angeles-based graffiti artist told his Twitter and Facebook followers he had hidden $10,000 around the city, dollar bills and "a few hundos."
Made it into Canada tonight but hid 10,000$ in mostly 1's and a few hundos all over Detroit today. Enjoy - your friendly neighborhood gook

— David choe (@davidchoe) July 1, 2013
Choe is most famous for painting murals at Facebook's headquarters years ago -- he took stock instead of money for payment, and found himself a sudden millionaire when the company went public.
On Facebook, he posted a clue to one location -- if a photograph of a mattress on a nondescript, littered Detroit street can really be considered a clue.
Photo via David Choe Faebook.
"There was $$$ in that hole in that couch in Detroit earlier today, but who knows now," Choe wrote.
Choe also revealed an international cash stash:
$$$ and prints hidden under the Golden Arches sign at the American/Canadian border of Detroit/Windsor but which side ?

— David choe (@davidchoe) June 30, 2013
Though dollar bills scattered all over the city won't do much for the financial situation of the city facing bankruptcy, it might improve some Detroiters' morale. After all, finding a dollar makes even the worst day better..
Happy hunting!
PHOTO GALLERY
11 Shocking Acts by Artists