Demi Lovato has fought to overcome battles with bulimia, cutting and other issues, experiences that have left her with a strengthened world view.
The 20-year-old singer tells Cosmopolitan that she's not amused by partiers -- or most party music. ""When I look at someone who's out there partying excessively or rappers rapping about doing drugs, who people look up to, and think, Oh that's a G; that's a gangster," she said. "I think, You're actually being a giant p---y. Sorry, but those rockers in the '80s were the furthest thing from rock stars."
Lovato, who graces the cover of the magazine's August issue in a dress that reveals her bra, said she thinks the substance abuse and 3 a.m. nights are actually signs of weakness. "They were so insecure and so lonely that they had to do these things to get them through the day," she continued. "If you're spending your entire early 20s chasing the next party, what are you running away from? That's not a badass. What's a badass is when you can sit through your problems and feel emotions when you don't want to have them. There have been nights where I've had to sit on my hands, because I want to act out, because I physically can't sit still in the pain I'm dealing with, from looking back and being bullied or other things that happened. And now, as hard as it may be, I will do that. That's what makes me a badass. Being a badass is handling your sh-t."
"Demi," Lovato's upcoming album, will apparently be quite different from the music another famous 20-year-old is making. Miley Cyrus' latest single, "We Can't Stop," is riddled with references to drugs, including cocaine ("trying to get a line in the bathroom"), MDMA ("dancing with Molly") and a general fondness for intoxication that permeates the track.
If Lovato hadn't said "rappers rapping about doing drugs," Cyrus would fit the description of Lovato's "giant pu--ies" to a T. That's a bit awkward, because Lovato and Cyrus are sort of real-life best friends. Then again, she'd hardly be the first to have tired of Miley's recent antics.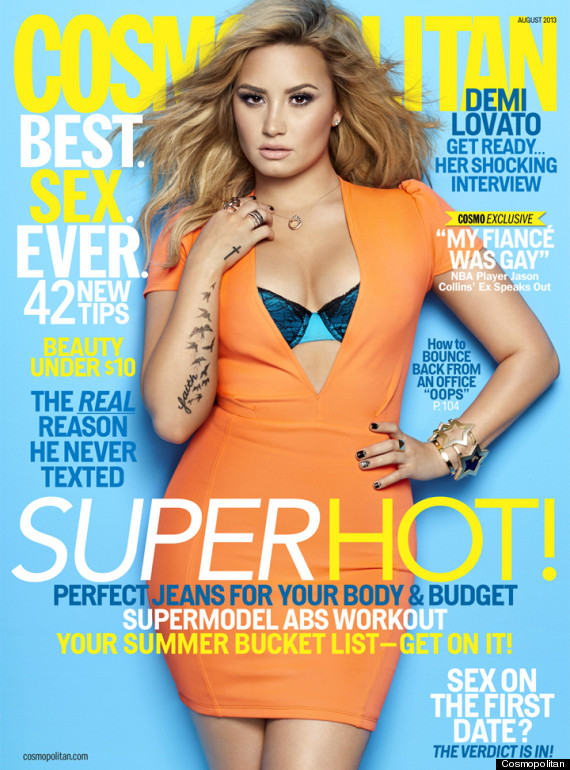 BEFORE YOU GO
PHOTO GALLERY
5 Things You Didn't Know About Demi Lovato