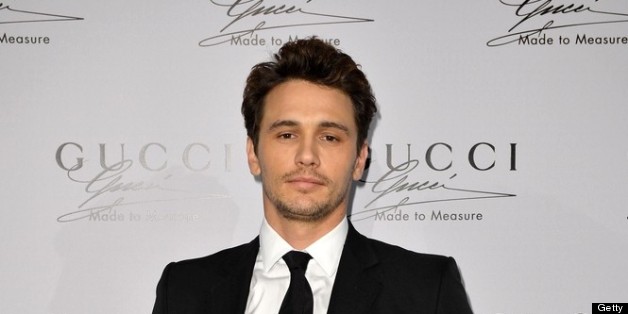 James Franco and Zach Braff starred together as friends in "Oz The Great and Powerful," but the duo have differing views on the recent increase of actors and directors using crowdsourcing sites to fund projects.
Whereas Braff hit Kickstarter to raise money for his new film "Wish I Was Here," Franco used Indiegogo to acquire funds for an adaptation of his novel, "Palo Alto Stories," which Franco will produce for the big screen. Unlike Braff's film, all the profits from "Palo Alto Stories" will go to charity.
"My intention is not to go on Indiegogo and ask people to donate money that will then eventually go into my pocket," Franco said in an interview with the U.K. site Back to the Movies. "I have no desire to do that. These are projects that are near and dear to my heart and these are filmmakers who are very, very talented, but they're young. So no one is going to give them a shot. I really want to give them a shot because I know they deserve it and they're very talented."
Franco will give all procedes to Art of Elysium, a charity that he's worked with for years. "It's a great cause. It's something that I've given my own time and money to, and so if I can get these movies made for these filmmakers and, in addition to that, give to this charity, I feel like we are doing two great things," Franco said in the new interview.
Thus far, Franco's project has only reached $156,810 of its $500,000 goal on Indiegogo at press time. With only 16 days remaining, it's possible Franco will miss the mark, but because of Indiegogo's Flexible Funding option, the actor-producer will get to use the donations anyway.
"This process is very exciting," Franco said about using fan dollars to fund films in the video announcing the "Palo Alto Stories" project. "This is the best way to make movies. Because in this way the movies we want to make get made in the ways we want to make them. The only consideration is to make the best movies possible. I see these projects as great opportunities for all kinds of collaboration."
For more on Franco and Indiegogo, check out TheWrap.
[via TheWrap]
PHOTO GALLERY
Celebrity News & Photos