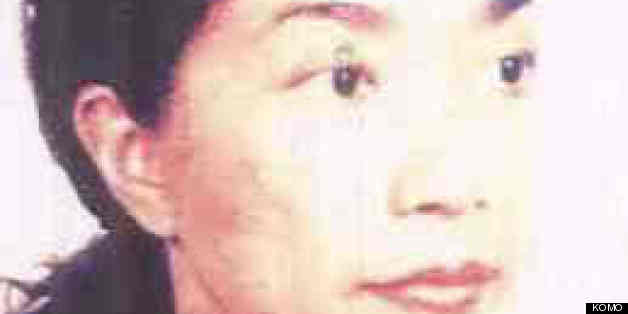 She spiked her boyfriend's Jagermeister with insectide, killing him and temporarily blinding his new girlfriend. Then she fled the United States for Thailand.
After a three-year extradition battle and several years more of murder hearings, Janjira Jeffrey Smith was brought back to the U.S. and sentenced Friday to 20 years in King County Prison, according to the Seattle Post-Intelligencer.
Smith, now 56, pleaded not guilty in 2011 to the murder in Redmond, Wash., KOMO news reported. She changed her plea to guilty in May 2013.
In September 2006, Smith's then-boyfriend, Roger Lewis, broke up with her after 18 months together. Smith learned that Lewis planned to marry his new girlfriend, Thanyarat Nina, and she "did not receive this news well," a detective wrote in court documents, according to the Kirkland Reporter.
The next month, Smith had a bottle of Jagermeister delivered to Nina before the couple was planning to go out for dinner. The bottle was spiked with the insecticide methomyl. Lewis drank a full shot, and Nina drank half of one.
Nina lost her vision temporarily and blacked out. Later, a friend found her disoriented in Lewis' apartment. Lewis was face-down on the ground, dead.
Smith immediately flew to Los Angeles and then fled the country, but was extradited by the King County Prosecutor three years later.
BEFORE YOU GO