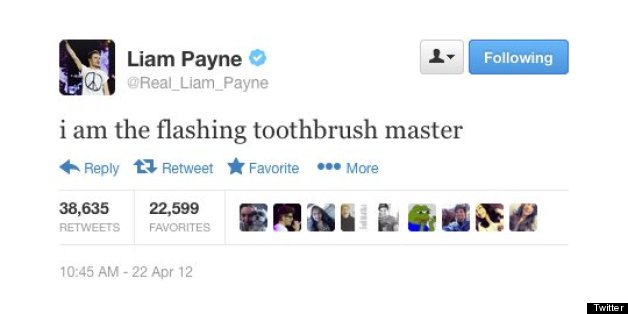 Turns out, you can learn a lot about a person based on their tweets -- and our favorite boy band/authors/fragrance enthusiasts are no exception.
From their upcoming movie to the launch of their new perfume, Liam, Harry, Zayn, Louis and Niall have come a long way. But it's easy to forget that it wasn't so long ago that the members of 1D were not world famous.
So we did a little digging and pulled up a few Twitter gems from back in their "X Factor" days, before they hit the big leagues. Here are 15 interesting things we learned about 1D. Needless to say, the boys were just as charming then as they are today.
They had deep thoughts.
<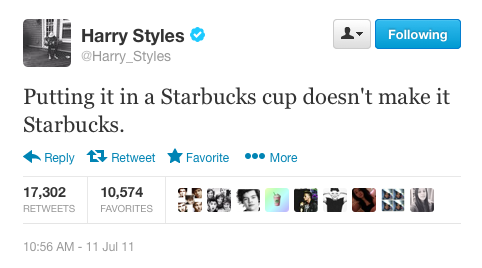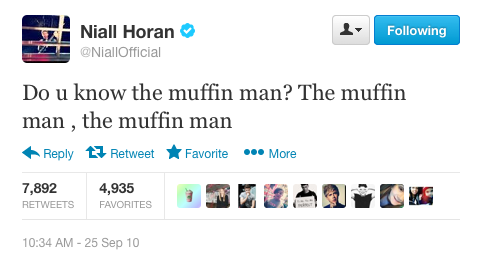 At one point, they had a hard time getting in touch with one of the world's biggest teen stars.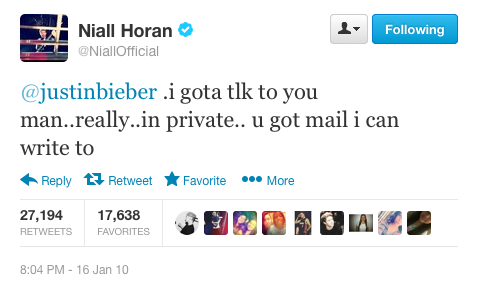 Twitter was a little confusing.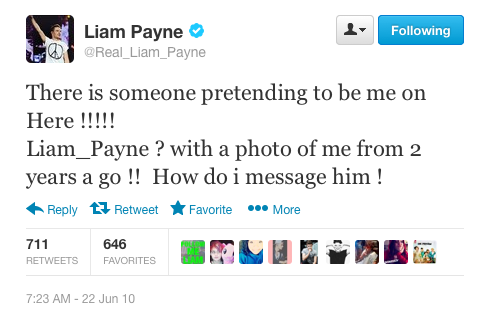 They had plenty of awkward moments too.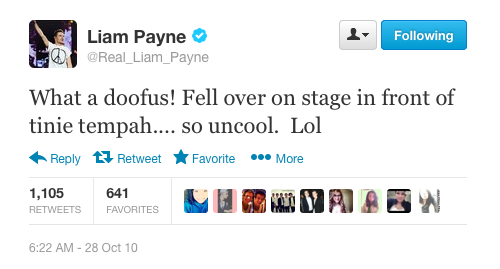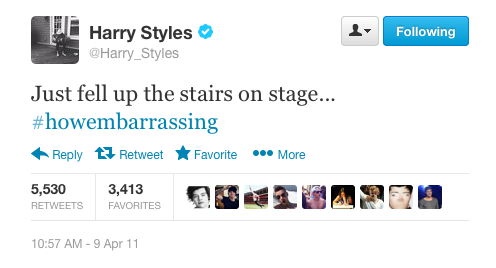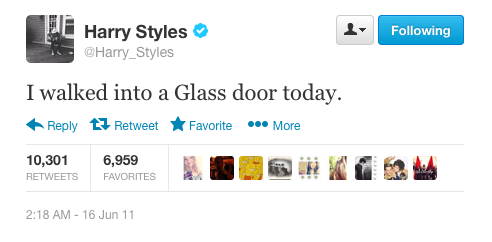 They weren't afraid to YOLO when it came to indulging.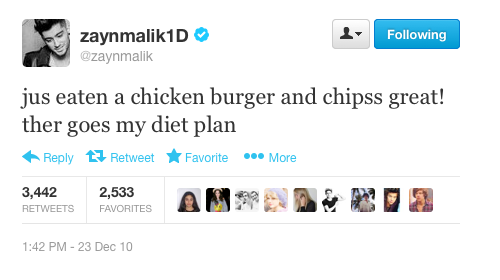 They had terrible spelling.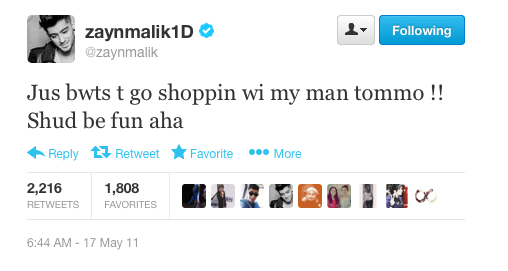 But we can overlook these shortcomings, because they were kind of adorable. ("Bless"? We can't even.)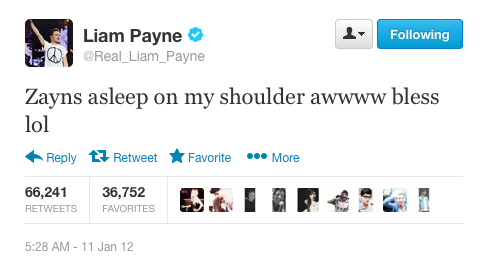 Sometimes, they'd have crazy epiphanies.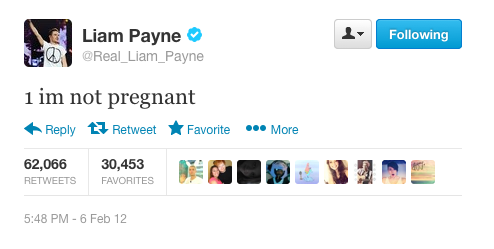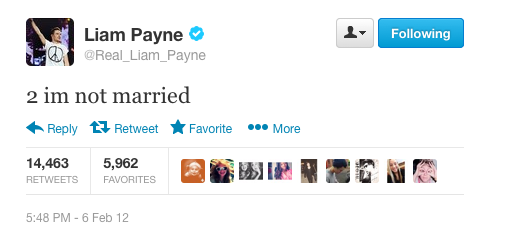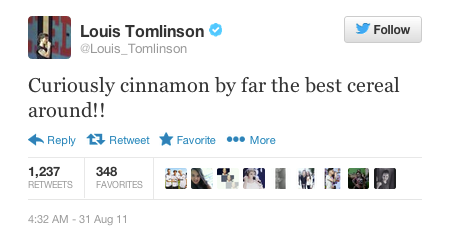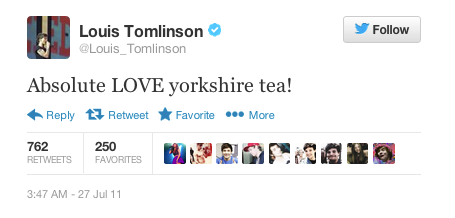 They had specific facial hair aspirations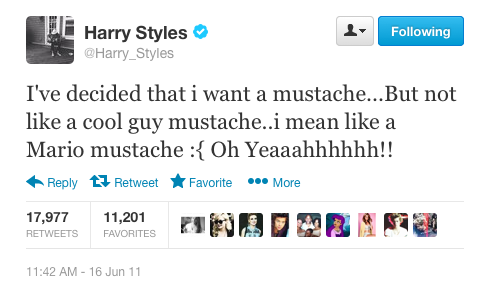 And thoughts on fashion, too.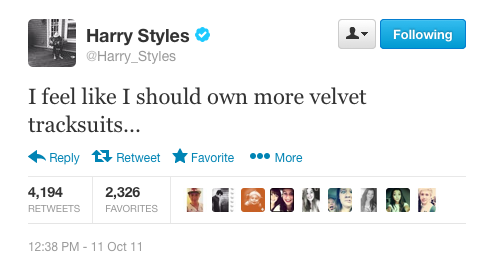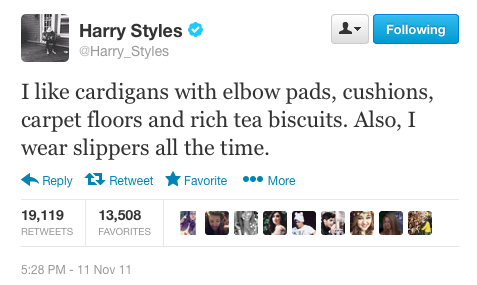 They weren't afraid to embrace their inner 5-year-old.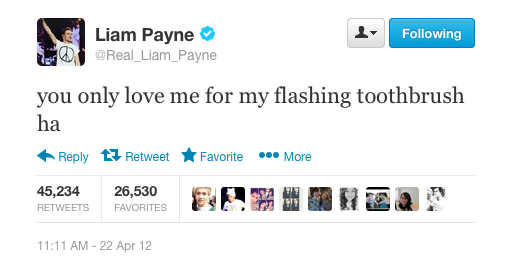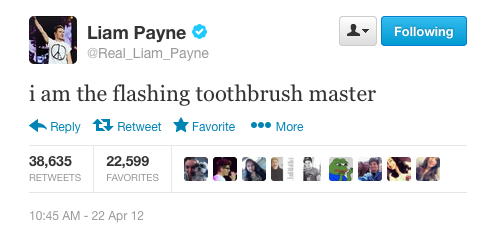 Sometimes, they had "off" days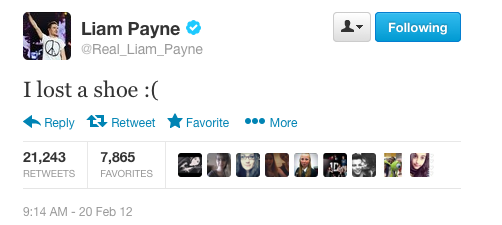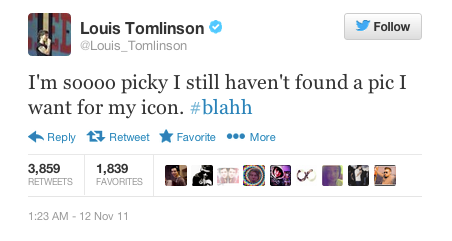 And had to clear up rumors.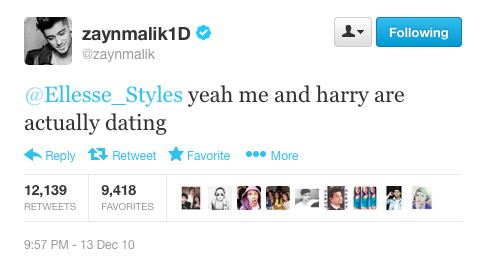 But no matter what, they were always supportive of each other -- even from the beginning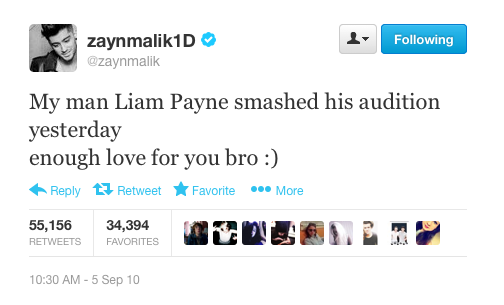 Making it obvious that they were destined for world-wide domination.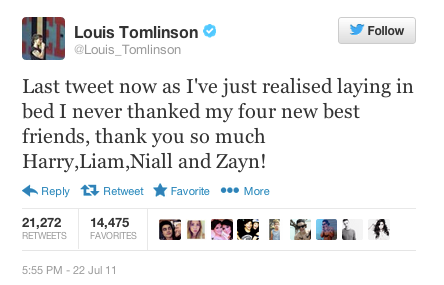 Never change, 1D.

BIG shoutout to Directioner @mullingrimmy for helping uncover these tweets!
BEFORE YOU GO
PHOTO GALLERY
One Direction In 2013