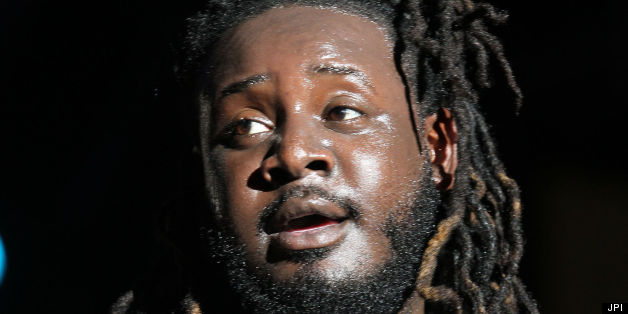 There's one person who's not getting a present for North West.
Kanye West's friend and collaborator, rapper T-Pain, said that he has no desire to get a gift for West's newborn. His reason? Kanye is just too rude for gratitude!
In an interview with Us Weekly, T-Pain told the magazine:
Kanye is much richer than me so I'm not even going to try [getting him and Kim Kardashian a gift]. Kanye has no couth when it comes to things like that, so when you bring him something, he'd be like, 'What the f--- is this?' You don't want to be that person because he'll make a big scene about that. You don't want that.
T-Pain's reasoning is not surprising. Kanye's ego is notorious. The 36-year-old performer has been known to compare himself to larger-than-life figures such as Steve Jobs, Michael Jordan, Jimi Hendrix, and Jesus.
There's no telling if fatherhood will tame Kanye, but perhaps the birth of his daughter will give him a little perspective and prove T-Pain wrong.
BEFORE YOU GO
PHOTO GALLERY
Kanye's worst moments