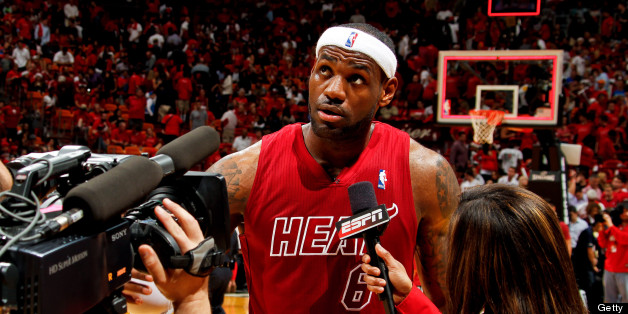 Whether they were sharing their opinions on the wardrobe choices of a certain wire walker or expressing shock at the dismantling of the Boston Celtics, athletes were once again not shy with their personal perspectives on social media this past week.
Among the topics generating the most chatter were the raising of the Stanley Cup by the Chicago Blackhawks, a landmark Supreme Court ruling and the mayhem at Wimbledon. Amid the usual non sequiturs and unsolicited movie reviews, one PED-tainted slugger welcomed another to Twitter, with a ... unique choice of words.
As is custom, we've tirelessly scoured our timeline to bring you what we believe to be the best and most memorable insights that athletes had to offer via Twitter this week. Let us know which athletes you believe had the best ones.
BEFORE YOU GO
PHOTO GALLERY
Athlete Tweets (June 22-28)