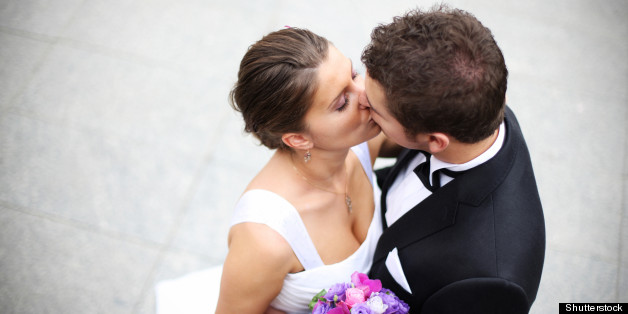 Straight Married Guy (Figleaf): I was pretty cool with it!
We'd been in a serious committed relationship for years, and I'd known almost right away that I wanted to marry her. The expectation had even gone from unspoken to spoken when her fairly conservative mom cornered us coming out of a hotel room together on a family trip and said, "So what's the deal with you two?" We stammered a bit and my partner blurted out "But we're going to get married." And I nodded vigorously. Now, at the moment it wasn't strictly true. We'd talked about it a lot but never made an actual decision. We talked about it later, a bit surprised that in our mid-thirties we were still making excuses. I think I said we should make it official. She said "Should we do it?" and I said yes. And we stopped being nervous staying in the same hotel room around her mom. But not until we really were married.
Anyway, while there seems to be a resurgence of "tradition" where people sometimes fly to special destinations just to pop the question and where guys are "formally" asking the bride's fathers for their daughter's "hand in marriage," I think it's also fine for women to pop the question instead. I also think that if a guy can't handle being proposed to at the very least with grace and good humor, then he'd be kind of a brittle husband anyway.