Amelia Earhart's house in Atchison, Kansas, reminded us of Grant Wood's "American Gothic." The estate was the setting for much of her childhood and was built back in the 1860s. (Her grandfather constructed an Italianate addition to the back during the 1870s.) Now a museum, the home remains a lovely example of a Gothic Revival cottage right down to our favorite detail, the arched windows. The view was also stunning -- the home stood on a bluff, overlooking the Missouri River. Back in her day, of course, there wouldn't be an air conditioning unit sticking out of one of the windows. A sad hand fan would have had to do to withstand summer heat waves.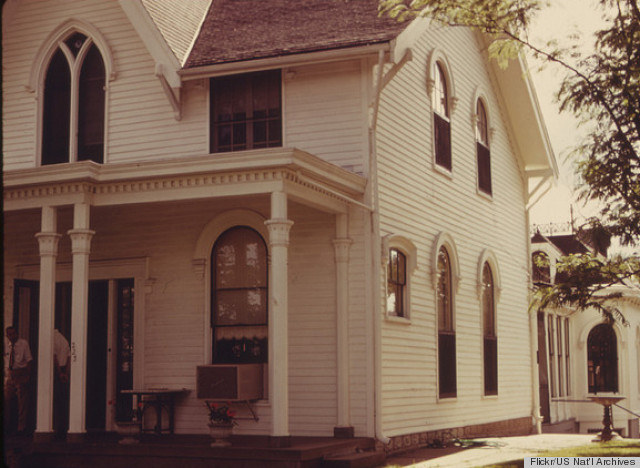 Check out the stunning details on this close-up of one of the windows:

On this day in 1937, Amelia Earhart disappeared during an around-the-world flight. Below, check out photos that suggest that Earhart may have landed on an island.
PHOTO GALLERY
Amelia Earhart Photos Revealed