Researchers provided further clues this week about the recent discovery of a historically significant Saxon church and nine ancient skeletons buried beneath Lincoln Castle in Lincolnshire, England.
Archaeologists working on the project believe the stone church and human remains date back to the the Anglo-Saxon period, before the Norman conquest of 1066, according to the BBC. The discovery was made during construction of a £19.9 million (about $30 million) project that will eventually create a visitor center and underground vault to display Lincoln's Magna Carta.
One of the skeletons was found in a rare, sealed limestone coffin, which was examined for clues using an endoscopic camera. Mary Powell, from Lincoln Castle, told the site the remains may belong to "somebody terribly important, possibly a bishop or a Saxon king."
(Story continues below)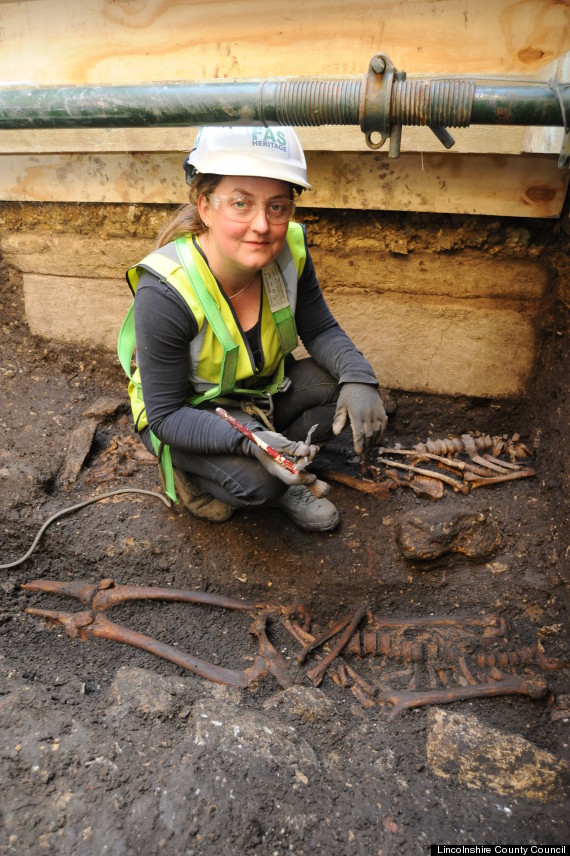 Archaeologist Cecily Spall, however, told ITV News that she did not want to speculate about the identity or social position of the skeleton in the coffin but remained excited about the overall value of the team's discoveries.
"The information we can get from this undocumented church is gold dust," Spall said in an earlier interview with the Linconshire Echo. "Historical documents only tell part of the story for this area so this find is very special."
After a thorough evaluation, the skeletons will eventually be put on display at local museum The Collection.
"It is really exciting. I never expected to find anything like this in my career," Spall told The Echo. "It is without doubt one of the most historically significant things we have found."
In a press release, the Lincolnshire County Council welcomed visitors to the excavation site, which is staffed in part by local volunteers.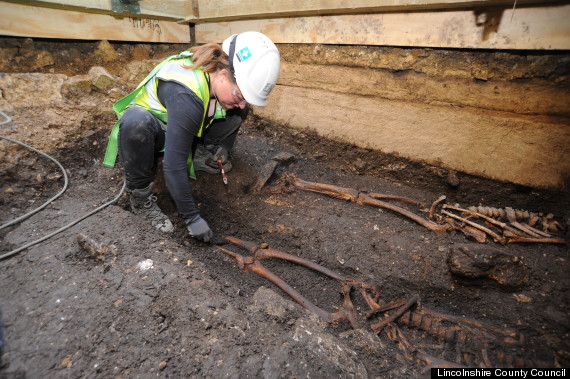 BEFORE YOU GO