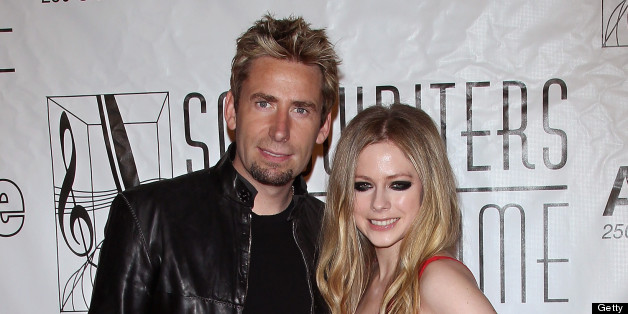 Over the weekend, there was widespread speculation that Avril Lavigne and Chad Kroeger officially tied the knot -- turns out, that was just hype over the pre-wedding bash and the actual wedding didn't quite happen. Until yesterday, that is.
Multiple sources have confirmed to Us Weekly that the couple, who have been engaged since August of last year, were finally married Monday in a small ceremony in the south of France. And after an estimated 50 guests watched the 28-year-old "Girlfriend" singer exchange vows with the 38-year-old Nickelback frontman, the celebration reportedly continued until the wee hours of this morning. But would we expect less after she promised plans to go "all out" for the big day?
"It was a wild, all-night party with drinking, dancing, incredible food and lots of laughter and tears of happiness," one insider noted, while another revealed that the pair "had glasses of wine in their hands and were kissing as fireworks popped overhead and sparkled down."
This "absolutely magical" wedding would mark Kroeger's first and Lavigne's second, after she ended her three-year marriage to Deryck Whibley in fall of 2009.
BEFORE YOU GO
PHOTO GALLERY
Celebrity Weddings