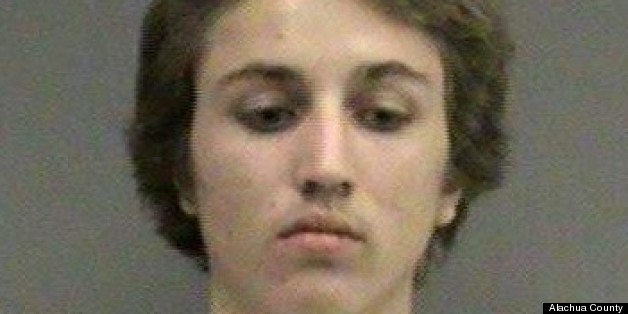 A Florida teen allegedly stabbed his father because he was wondering what it would be like to kill someone.
Bamboo Flute Blanchard, 18, was arrested Tuesday evening, after police say he stabbed his 54-year-old father in their Gainesville home, The Gainesville Sun reported. Blanchard allegedly picked up the knife, said, "I wonder what it would be like to take a life," then walked to his father's bedroom and plunged the knife into the man's chest.
When cops arrived, Blanchard responded to their questions only with "some grunting," Lieutenant Todd Kelly of the Alachua County Sheriff's Office told GTN News.
One of Blanchard's 16 siblings told GTN News that his brother suffered from mental illness, and has been in and out of mental health facilities.
The father survived the stabbing and is expected to recover.
Blanchard has been charged with attempted premeditated first-degree murder, according to WCJB.

BEFORE YOU GO
PHOTO GALLERY
Criminal Masterminds