Courtney Stodden's new boobs are out to play again! The teen bride tweeted a sultry pic of her and her recently enhanced DDs, and she clearly loves showing them off. As she says in her caption, "I can't resist #mirrorpic." She appears to be unaware that Twitter is something different from MySpace, and you don't actually have to take selfies in the mirror at an odd angle to look cool. She also seems to be oblivious to the fact that her boobs are about to pop out of her dress and take over the world.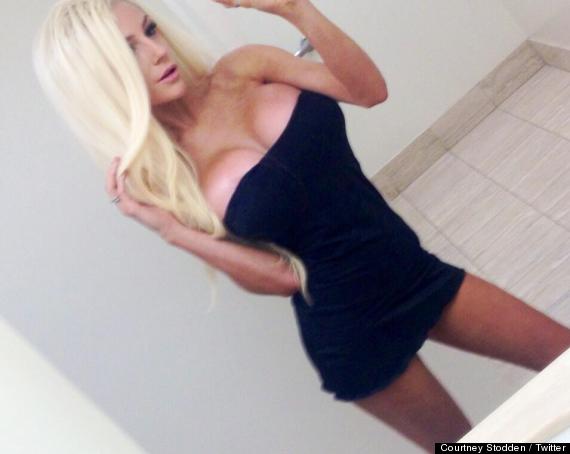 She seems to be wearing the same outfit in this photo too. Though they may not be natural, she certainly knows how to make the most of her assets ...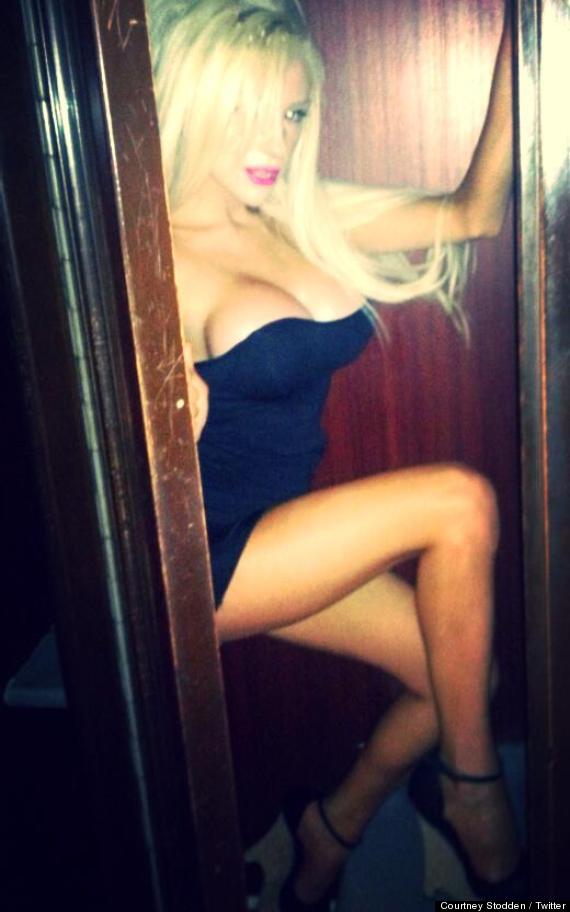 In case you're wondering who exactly Courtney Stodden is and why she is famous, she became known after marrying former "Lost" actor Doug Hutchison when she was 16, and he was 51. After their marriage, she proceeded to accrue mass amounts of Twitter followers by prancing around half-naked and tweeting witty, alliterative comments like, "Baking my body on the beach in a bright white busty bikini while feeling bodacious!" And she just got a boob job. That's way more than you ever probably wanted or needed to know.
BEFORE YOU GO
PHOTO GALLERY
Courtney Stodden Gets Kicked Out Of A Pumpkin Patch