Today's cute kid note is not something that can be handled at the Genius Bar.
Title: An iPad Note For Mom
Author: Jasmine
Age: 8
Provocation: Mom took the admirable step of trying to limit Jasmine's summer screen time.
Things Jasmine can do without her iPad: play with pets, dress up, throw a party, read a book, sing a song, bother a sibling.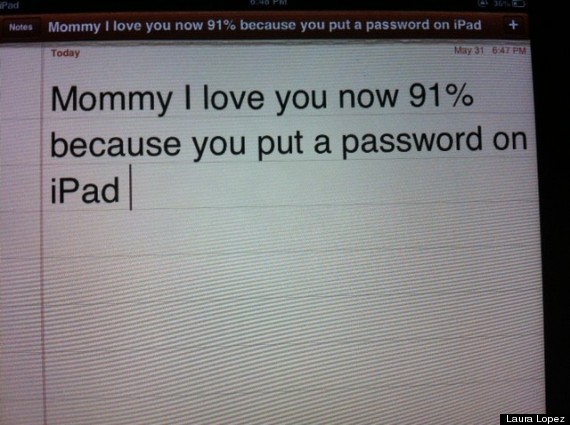 Has your child drawn or written something adorable? Send a photo, along with your child's name and age, to kidnotes@huffingtonpost.com or via Facebook or Twitter -- and it may be featured as our Cute Kid Note of the Day.
Next Cute Kid Note of the Day: Snax
BEFORE YOU GO
PHOTO GALLERY
Cute Kid Notes