If it's summer, than you can find us stuffing our faces with ice cream pretty much all day.
Okay, not really. But who doesn't love chowing down on some frozen, creamy, mouth-watering artisanal ice cream, delivered -- by subscription -- to your door by bike messenger?
Exactly. That's why we've put together a list of the ice cream services we're most excited about. Forget about that ice cream chain, we've got some more interesting ideas for your next ice cream adventure.
Ice Cream Jubilee's Monthly Ice Cream "Subscription" Delivered Via Bike Messenger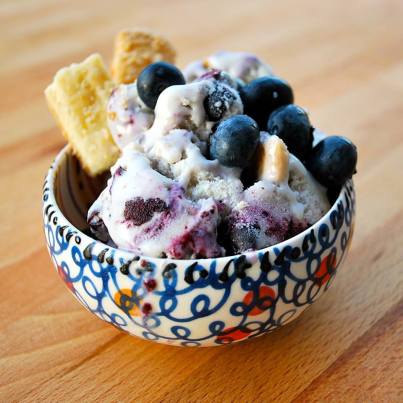 Starting July 2, Ice Cream Jubilee will begin to deliver ice cream to your door via bike courier, according to the Washington City Paper. That's right: ice cream delivered to you by a cyclist. (Hey, have you seen Yelp's map of where in D.C. the word "hipster" is used in reviews?)
The creation of Victoria Lai, who is a lawyer with the Department of Homeland Security by day, ice cream purveyor by night, Ice Cream Jubilee will offer monthly subscriptions with four half-pints of various ice cream flavors delivered directly to your stomach each month. A one-month subscription will cost you $25 and a two-month subscription will cost you $50, we think it sounds REALLY, REALLY AWESOME.
The flavors are not for the mild-ice-cream-hearted. July's flavors, according to the Washington City Paper, include chocolate five spice, blueberry pie, gin and tonic sorbet and Thai iced tea.
And if you're not quite ready to commit to a monthly delivery, you can always pick up a carton at Glen's Garden Market in Dupont Circle.
Nicecream Factory's "Breakfast Ice Cream"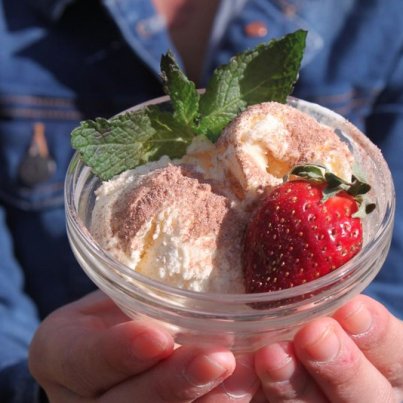 If ice cream for breakfast wasn't a childhood fantasy of yours, you were either a very boring child or lactose intolerant.
Now that fantasy can become reality. And those who are lactose intolerant can dream big.
Making rounds through D.C. farmers markets -- those in Georgetown, Glover Park and the Palisades -- Nicecream Factory offers "breakfast ice cream," which isn't really ice cream. Owner Sandra Tran's concoction is, according to Washingtonian, "a dairy-free frozen treat that simply involves whipping a very ripe banana or mango with agave into a fluffy snack."
Yeah. We were thinking "Mmmm" as well.
Tran has also set up shop on the patio of the Science Club on 19th Street NW between M and L Streets where she sells ice cream she makes using liquid nitrogen. No, seriously. It belongs at the Science Club.
Milk Cut's Curbside Motorcycle Ice Cream Sandwiches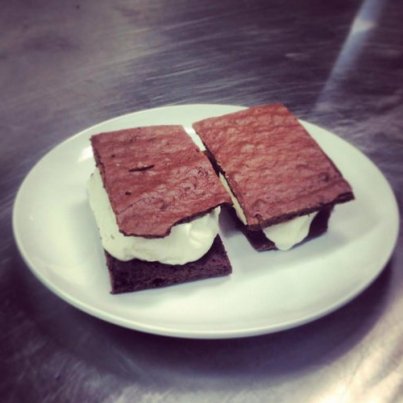 Selling out of a bike of another kind, Milk Cult began selling ice cream sandwiches -- quite possibly D.C.'s next dessert trend -- from a motorcycle sidecar that is actually a custom made freezer (which we believe should be a mandatory motorcycle accessory) this summer.
If this doesn't excite you, you should probably check your pulse.
Recent flavors have included salted caramel ice cream with a popcorn macaron cookie and avocado ice cream with a dark chocolate cook, according to Union Kitchen.
CreamCycle Ice Cream Sandwiches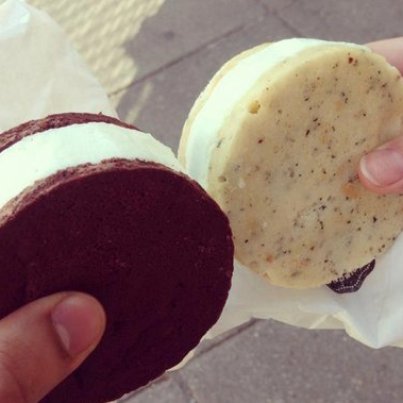 Maybe ice cream sandwiches are the next frozen treat fad, but they are delicious, so we don't mind so many new companies popping up. Cream Cycle sells their ice cream sandwiches curbside out of yet another cycle -- vintage Good Humour Tricycles.
Just a few flavors that piqued our interest: Mexican jalapeño chocolate, cereal milk, Nutella white chocolate and, the most interesting of all, bacon and olive.
But if the CreamCycle doesn't stop anywhere in your vicinity, you can find their edible delights at Bean and Bite on 15th Street NW and Smucker Farms of Lancaster, PA, on 14th Street NW.
Have any new and unusual summer treats you're excited about?
And in case it's traditional ice cream you're looking for -- here are our favorite spots around town:
PHOTO GALLERY
D.C. Ice Cream
BEFORE YOU GO
PHOTO GALLERY
Slimmed-Down Celebrities: Stars Who've Kept The Weight Off