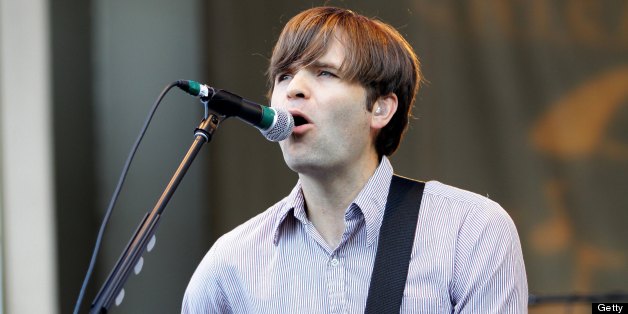 A revved-up synth version of Death Cab for Cutie's 2005 hit single "Soul Meets Body" has debuted online thanks to the Electronic Anthology Project. The new rendition comes from Built to Spill bassist Brett Nelson, who is spearheading the effort to update indie favorites with electronic bents.
The digital version of "Soul Meets Body" is now available for download. A new iteration of "Champagne From a Paper Cup," from the band's 1998 album "Something About Airplanes," is also available. Both will be released on 7-inch vinyl in early August.
Nelson reportedly sent Death Cab lead singer Ben Gibbard five demos of the band's songs, from which the frontman selected two and recorded new corresponding vocal tracks.
The Electronic Anthology Project started in 2009 and previously featured popular alt-rock band Dinosaur Jr.
Head over to Pitchfork to listen to the new "Soul Meets Body."
CORRECTION: An earlier version of this post listed the wrong release year for "Something About Airplanes."
BEFORE YOU GO
PHOTO GALLERY
2013 Music Preview