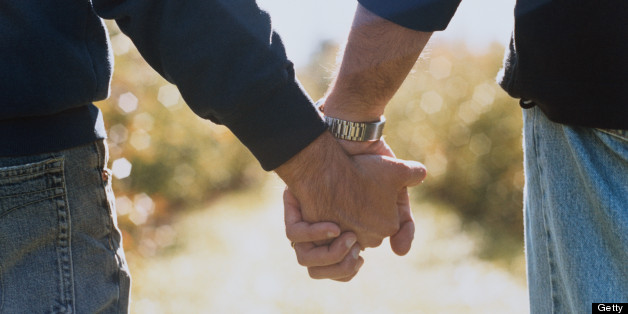 Jim Eastin and Allan Murdock's wedding at the Palm Springs, Calif. City Hall on Monday was short and simple, but it was exactly what the couple of 43 years had been waiting for.
Eastin, 74, and Murdock, 83, were one of the first same-sex couples to tie the knot in Palm Springs after California's gay marriage ban, Proposition 8, was struck down by the Supreme Court last week, MyDesert.com reported Monday.
The couple met at a bar in Los Angeles in 1970, and Eastin soon moved in with Murdock.
Since the laws made it too difficult for them to adopt children, they mentored four young people whom they refer to as their "kids."
"There's been some bad stuff that's happened from being gay, but overall, it's been a hell of a nice life we've enjoyed," Murdock said.
Same-sex couples all over California rushed to tie the knot after the state's ban on same-sex marriages was officially lifted on Friday. Click through the slideshow below to see photos from a few of last weekend's weddings.
PHOTO GALLERY
Same-Sex Weddings After The Supreme Court Rulings
Keep in touch! Check out HuffPost Weddings on Facebook, Twitter and Pinterest.