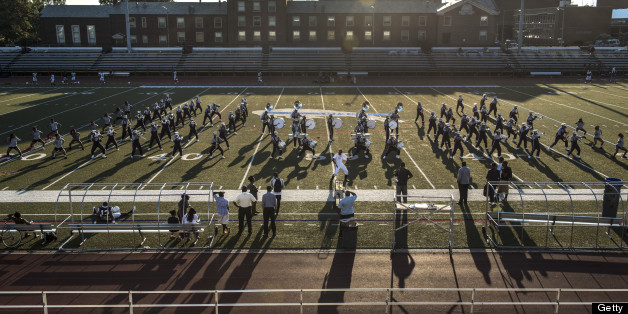 Academic deans at Howard University in Washington warned in a letter to university trustees, reported in The Washington Post on Monday, that fiscal mismanagement by senior administrators was "doing irreparable harm" to the school's "reputation and future viability."
The letter from the school's council of deans, dated June 6, adds to claims that the historically black university is in financial trouble. Renee Higginbotham-Brooks, vice chair of Howard's governing board, warned in an April letter "that our beloved university is in genuine trouble and 'time is of the essence.'"
An internal memo in January from Howard President Sidney Ribeau cautioned staff about a "significant budget challenge." The memo outlined Howard's plans to cut salaries and change employee benefits.
Ribeau told the Post, following the letter from the council of deans, that the university is "unequivocally" not in financial danger. "There is not any kind of mismanagement administratively or financially that is damaging the university," Ribeau said.
The letter from the council of deans called on Howard to severe ties with Robert M. Tarola, an independent contractor who serves as the school's chief financial officer, who they blamed for the budgetary issues.
"Mr. Tarola's actions are harming the University's academic programs and proving detrimental to the University's vibrant future," read the June 6 letter, signed by 12 deans.
The deans' letter said budgetary decisions were made without regard for accreditation statuses, and accounting records had an "inappropriate co-mingling of research and operational funds." The deans pointed to Howard's dip in rankings among research institutions and its decline in undergraduate enrollment.
Tarola responded to the deans in an email, pledging to improve communication and apologizing for not speaking with them for almost a year.
Howard officials have downplayed claims the university is in trouble, blaming budget problems on the federal budget sequester and changes to federal student financial aid. Howard functions as a private school, but receives more than one-fourth of operating funds from federal appropriations, according to The Washington Post.
BEFORE YOU GO
PHOTO GALLERY
The Best Colleges To Work For: 2012 Chronicle Of Higher Education List