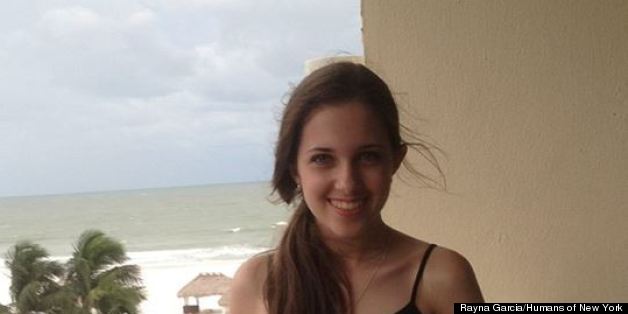 As it turns out, you don't necessarily have to be a New Yorker to be featured on the famous photo blog, "Humans of New York."
Rayna Garcia, a 14-year-old from Miami, submitted a piece of fan art work to photographer Brandon Stanton's Facebook page because she fell in love with a photo he took of an elderly couple from June 1.
Scroll down to see the original image and Rayna's drawing.
"I really hope you see this because I was supposed to be in bed like half an hour ago and instead I stayed up drawing it and listening to Mumford and Sons," she wrote. "My mom was not happy, but she loved it and said I could send it you."
Stanton posted her drawing onto the Humans of New York Facebook page, which collected over 12,000 likes and also prompted a "thank you" response from the teen's grandmother. The photographer then published a picture of Rayna holding her drawing with her grandmother's note at the bottom.
Dear HONY,

Thank you so very much for putting Rayna's art on Facebook. She cried very much (happy crying) and told me how much she had always wanted to be featured on your blog, but she didn't live in New York so now her dream had come true and she "could never be happier. Not even on her wedding day". I took her and her sisters out for celebratory pizza (after she called everyone she knew) and decided to send you this picture. We are all very proud of her. She has been dancing around the lobby and showing random strangers.

All of our love,
Rayna's grandmother, Reba Buckley
While Humans of New York does not specifically target teens, the photography blog has clearly struck a chord with young people. In fact, high school students in New York City created their own "Humans of" Facebook pages after being inspired by the original viral hit.
You can check out more of Rayna's artwork on her Tumblr page, and also click through the slideshow below to see a sample of different NYC high schools' "Humans of" photos.
Tell us: What's your favorite photography blog? Are you into "Humans of New York"? Sound off in the comments or tweet at @HuffPostTeen.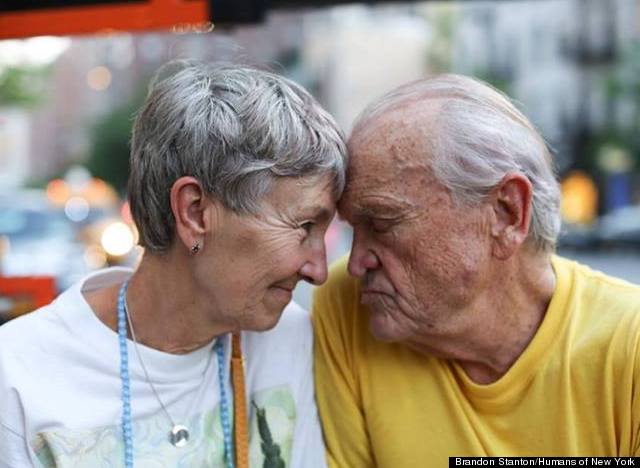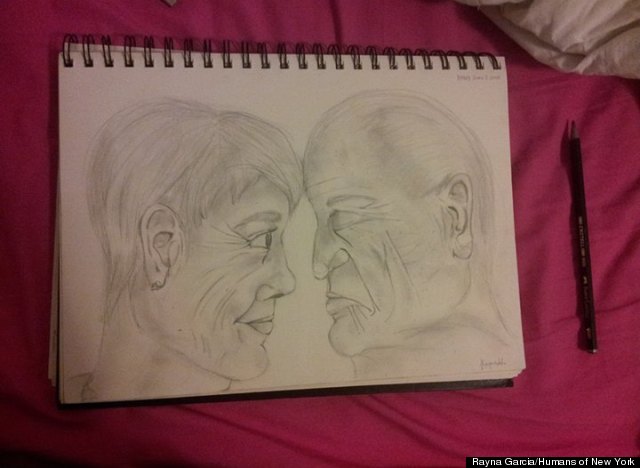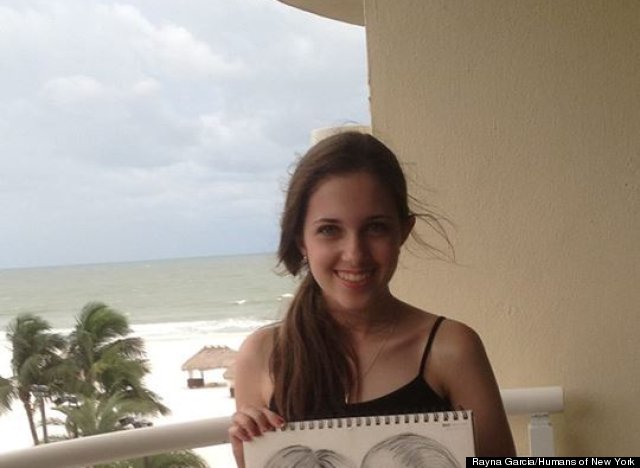 BEFORE YOU GO
PHOTO GALLERY
22 Humans of NYC High School Photos