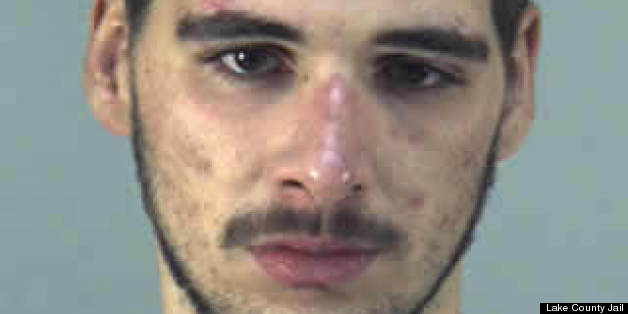 Sorry, James Blankenship, but burglary charges are the same during the day as they are at night.
The 22-year-old Ohio man, who recently pleaded guilty to breaking and entering, was arrested on June 12 after he broke into his mother's house against her will.
At the time, police discovered Blankenship hiding under a crawl space of the home shortly around 11 a.m. When he was informed of his charges, he stated: "I thought you could only be charged with burglary if you break in during the night time," according to a statement on the Eastlake Police Department's Facebook page.
Blankenship's mother had apparently banned him from her home for about three months when he removed a screen and illegally entered the property through a window.
Though Blankenship was arrested on felony burglary charges, he pleaded guilty to a reduced charge of breaking and entering last week, WOIO reports. He was sentenced to 180 days in jail, 120 of which are suspended, and ordered to pay a $100 fine.
While believing burglary is only a nighttime crime is a bit far-fetched, this is hardly the first time an offender has claimed the law does not apply.
Earlier this year, a New Hampshire man accused of repeatedly stealing from a thrift shop named "Finders Keepers," blamed the store's sign. Though the accused thief later returned the stolen goods, he stood by his "finders keepers" defense.
BEFORE YOU GO
PHOTO GALLERY
Dumb Criminals: Mugshot Gallery