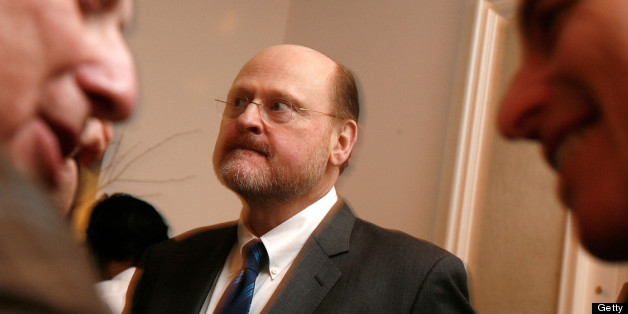 Republican mayoral candidate Joe Lhota said he hoped more women from Anthony Weiner's past would come forward with unflattering details, steering female voters away from voting for the former congressman.
"I hope [women] will come to the right conclusion after enough women come out and talk about what it was like to be with him and date him and things like that," Lhota said on Talk Radio Network Monday. "New York women have to decide for themselves if this is someone who has the character to be mayor."
Weiner, who resigned from Congress in 2011 amid a sexting scandal, has admitted that even more lewd photos and messages could be made public.
This isn't the first time Lhota has pointed to Weiner's past to sway voters.
In statements made in a recent fundraising email, Lhota slammed Weiner for "lying" to his family and the public.
"Like me, I'm sure that you had hoped to have seen the last of Anthony Weiner when he resigned from Congress following an illicit sexual Twitter scandal and botched cover up, but he's back and desperate for political redemption."
At least one woman involved in Weiner's sexting scandal says while she remains scarred, if she had the chance to vote for Weiner, she would.
"If he lived here, I'd vote for him," Lisa Weiss told The New York Times. "He is such a big fighter for all of our causes."
The most recent poll showed Weiner to have surpassed City Council Speaker Christine Quinn as the current frontrunner for the Democratic mayoral nomination. Another poll had him in a three-way tie with Quinn and Bill Thompson.
Lhota is the frontrunner in the Republican primary race.
A poll in May showed city Democrats, specifically Weiner and Quinn, to have significant advantages against Republicans.
"It's a Democratic city and there's no particular reason to bring a Republican in at the moment and so people are returning to their partisan base," said polling expert Scott Rasmussen. "Whoever wins the Democratic primary is very likely to be the next mayor of New York City."
BEFORE YOU GO
PHOTO GALLERY
2013 NYC Mayoral Candidates