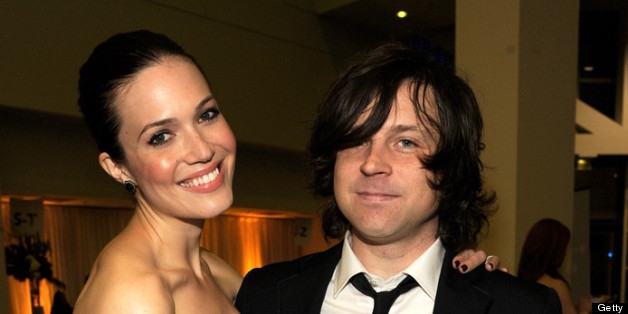 Mandy Moore is ready to expand her family.
In a recent interview with Life & Style magazine, Moore explained that she'd like a few children of her own, "but I'd like to adopt as well!" Moore, 29, married alt-country singer Ryan Adams, 38, in 2009 after a two-year courtship. Until recently, the couple's family has mostly consisted of rescue animals including a few adorable kitties whose pictures often flood Adams' Twitter feed.
Right now Moore and Adams do not have a timeline for their family planning, but it's definitely an idea that's been on her mind. "There are many children out there that need a nice loving home and future," Moore explains.
In 2012, Moore was reportedly working on a follow-up album to her 2009 release "Amanda Leigh" (with Adams' help). The release date is currently unknown. Moore also recently joined the cast of the CBS drama "The Advocates."
Looking forward to hearing more from this couple!
BEFORE YOU GO
PHOTO GALLERY
Unexpected Celebrity Babies