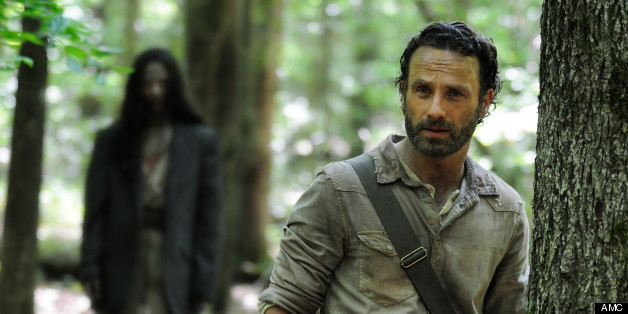 Celebrate America's independence and zombies this July 4th with "The Walking Dead Season 4 Preview Weekend on AMC.
The network will air every episode of "The Walking Dead" in order over July 4-7. Some episodes will be in black and white. Kevin Smith will host "The Walking Dead" Preview Weekend from the set of the hit zombie drama. Look for interviews with the cast previewing Season 4.
"This season's really, really intense," Norman Reedus says in the video below.
In advance of Comic-Con, AMC released "The Walking Dead" Season 4 banner featuring Reedus as Daryl, Andrew Lincoln as Rick Grimes, Danai Gurira as Michonne and Chad Coleman as Tyreese.
PHOTO GALLERY
The Walking Dead