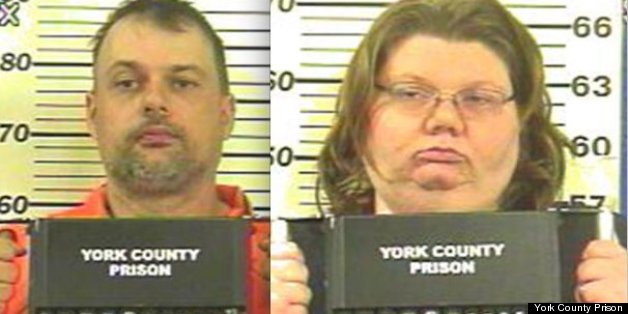 They're being called the "worst parents in America."
James and Roxanne Murphy of York, Pa., were charged last week on 27 criminal counts, including (but not limited to) child endangerment, assault, giving alcohol to a minor and child pornography, after one of their five children called 911 to say they were home alone and drinking alcohol, local paper The Sentinel reported.
Police who arrived at the house said all the children (aged 9, 12, 13, 15 and 19 years old) were intoxicated, and a .30-30 rifle was lying on the floor, according to The Sentinel.
The children explained to police that their parents had told them to either drink beer or swallow their mother's sleeping pills so they would fall asleep while the parents were out shopping. The youngest boy said he had never been to school, and police said the house had a variety of animals -- from lizards to cats to a pot-belly pig -- in every room, The Sentinel noted.
One son even told police that his father tried to burn off his penis with a hot knife, according to The York Dispatch. Police also found sex toys and child pornography around the house, the paper noted.
Yet from the outside of the family's home, things appeared normal, neighbors told The York Daily Record.
The four youngest children were sent to the hospital after being taken into protective custody by York County Children, Youth and Family services, the York Daily Record reported.
Meanwhile, James and Roxanne Murphy are each being held on $250,000 bail, The Sentinel reports.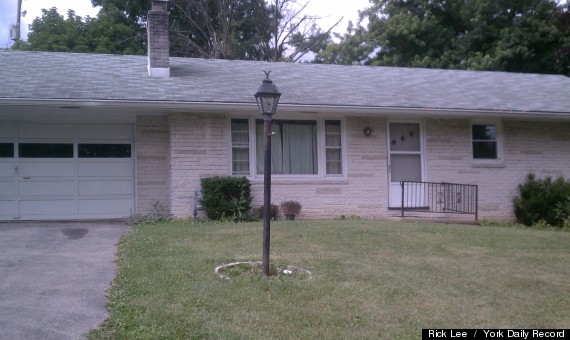 The York, Pa., house where the Murphy's lived with their five children, which neighbors said looked "typical" from the outside. (photo credit: York Daily Record)
(Hat tip, HyperVocal via @Parva_X)