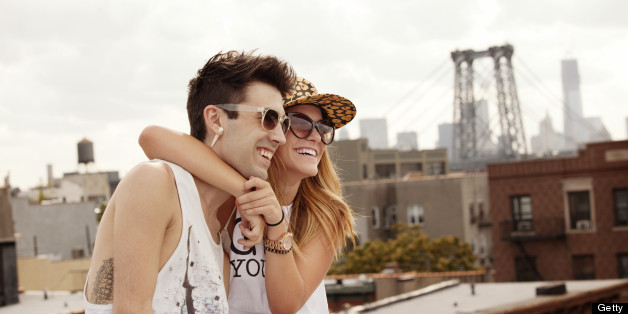 All of New York City's hipsters are exactly where you thought they were, with maybe one exception.
The folks at Yelp have assembled several heat-maps showing were reviewers use popular keywords at different businesses around the country.
New York City's big buzzwords include yuppie, hangover, and of course, hipster.
Unsurprisingly, the darkest red spots appear over Williamsburg, a certain area in Bushwick, the East Village, and the Lower East Side. Fainter heat spots emerge over parts of Clinton Hill, Cobble Hill, Bed-Stuy And Park Slope.
The one bright, red anomaly? 28th Street and Broadway. Basically midtown, the least hipster-ish place in New York, right? (Unless, of course, you're going ironically.)
So what coud there possibly be that far uptown that causes Yelpers to cry hipster?
As Gothamist notes, likely the Ace and NoMad hotels.
And yes, The New York Times, who's really good at covering this kind of stuff, is on it.
Head over to Yelp to have fun playing with the map.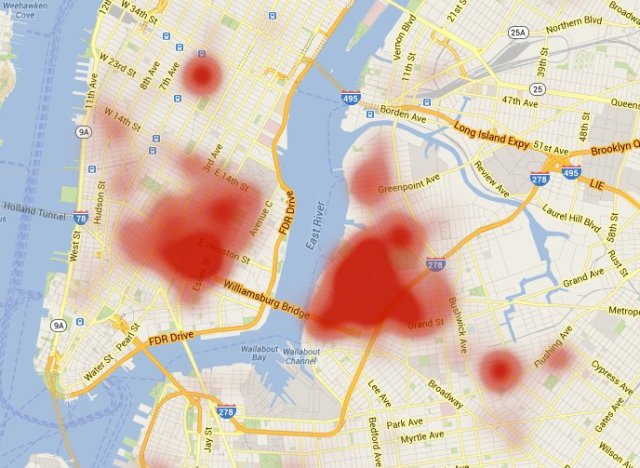 BEFORE YOU GO
PHOTO GALLERY
Top 10 Hipster Neighborhoods