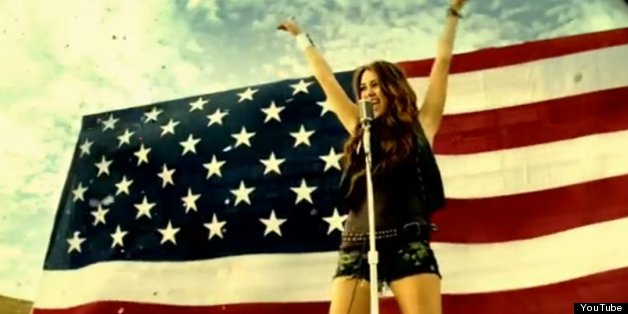 The 4th of July is here, and what better way to "Party in the USA" than by taking cues from our favorite celebs?
Here's a list of 15 ways to have fun on America's birthday, as told by GIFs!
1. Turn on some Miley Cyrus tunes
2. Head to the beach
3. Go swimming
4. Wear red
5. Or blue
6. Or an American flag jean jacket
7. Dance your butt off
8. Stuff your face with ice cream
9. Then take selfies doing it
10. Play some ping pong
11. Bounce on a trampoline
12. Have a good, old-fashioned water fight
13. Wave your flag
14. And wave it proudly
15. Love your country
Yeah, yeah, yeah
'Cause It's a party in the USA!
(Sources: channel-gifs.tumblr.com, mygifslovexx.tumblr.com, whatcatsays.tumblr.com, lordcaedus.tumblr.com, alaylm--rp.tumblr.com, sotaque-grego.tumblr.com, wesleyoholic.tumblr.com, awesome-ariana-grande.tumblr.com, zzustin.tumblr.com, fernandagarcia230.tumblr.com, theselenamariegomezblog.tumblr.com, gratebritains.tumblr.com, watchingdisneychannel.tumblr.com, forever-under-ground.tumblr.com)
BEFORE YOU GO
PHOTO GALLERY
Teen Choice Awards 2012 Red Carpet