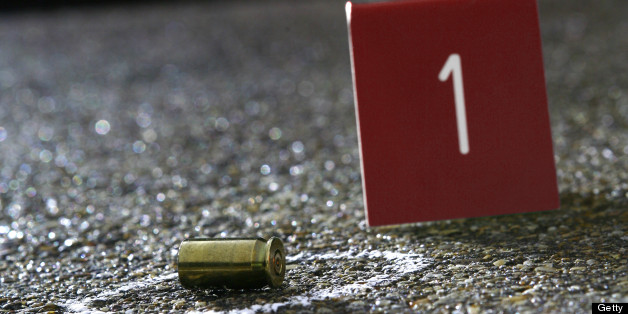 After an evening of playing video games with a friend Tuesday night, 14-year-old Damani Henard was supposed to head back home to Oak Park. At midnight, his mother still had seen no sign of him, and when Chicago detectives came to her door around 3:30 a.m., she figured he had been picked up for being out past curfew.
Instead, police told her, "I'm sorry to inform you he's been killed."
Henard was one of two teenagers shot and killed just blocks apart on Chicago's far West Side Tuesday evening.
Henard was shot multiple times, including in his neck, while we was riding his bike home in the 5000 block of West North Avenue at 12:45 a.m., DNAinfo Chicago reports.
Family told the Tribune they had moved to nearby Oak Park last year, where it was safer. Henard often made the 15-minute bike ride to his friend's home, frequently sleeping over if it got too late. Relatives say the boy called his mother to assure her he arrived at his friend's home safely and promised to see her back home.
Henard's aunt told the paper the last words the boy said to his mother were "OK, I love you."
According to ABC Chicago, when Henard was found shot, police were still gathering evidence from an earlier homicide just blocks away.
Ashley Hardmon, 19, was struck in the head with a bullet after several shooters approached a group outside a home in the 4800 block of West Potomac around 9:40 p.m. The Sun-Times reports Hardmon was taken to an area hospital where she died shortly after.
Neighbors told the Sun-Times Hardmon — affectionately known as "Muffin" — had just returned home from her pharmacy worker training with Job Corps.
At the scene, a woman believed to be Hardmon's mother would not speak to reporters, only saying, "It's just got to stop. It's just got to stop."
Two other men were injured in shootings on the South Side Tuesday evening, according to DNAinfo.
Area detectives had no suspects as of Wednesday morning and continue to investigate both homicides; police do not believe the incidents are related.
BEFORE YOU GO
PHOTO GALLERY
Crime In Chicago