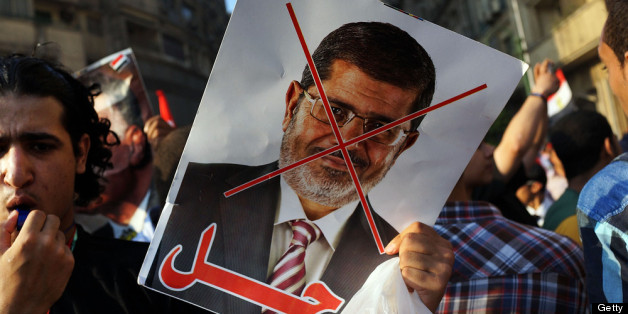 CAIRO (AP) -- A statement on the Egyptian president's office's Twitter account has quoted Mohammed Morsi as calling military measures "a full coup."
The denouncement was posted shortly after the Egyptian military announced it was ousting Morsi, who was Egypt's first freely elected leader but drew ire with his Islamist leanings. The military says it has replaced him with the chief justice of the Supreme Constitutional Court, called for early presidential election and suspended the Islamist-backed constitution.
Morsi was quoted as saying those measures "represent a full coup categorically rejected by all the free men of our nation."
BEFORE YOU GO
PHOTO GALLERY
Egypt Protests Morsi's First Year