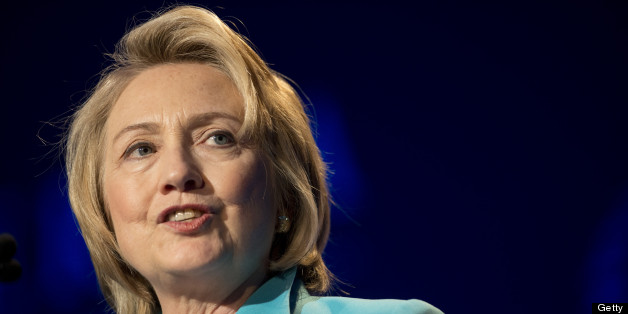 The Washington Post reviewed Mark Leibovich's upcoming book, "This Town," on Wednesday, revealing that then-Secretary of State Hillary Clinton didn't care much for concerns that the press might get suspicious if President Barack Obama were to skip the 2011 White House Correspondents' Dinner, which took place just hours before the successful operation that killed al Qaeda leader Osama bin Laden.
"[Expletive] the White House Correspondents' Dinner," she said, according to the Post's review, responding to a suggestion made by an unnamed national-security official.
As it turned out, Obama didn't need to miss the dinner. He made the order hours before the dinner, and it was carried out the next day, while he watched with other top administration officials -- including Clinton -- from the Situation Room.
While many of the sources have been questioned, Clinton has long been rumored to be a fan of profanity. The upcoming biopic, "Rodham," is expected to prominently feature that alleged habit.
BEFORE YOU GO
PHOTO GALLERY
Which Women Might Run In 2016?