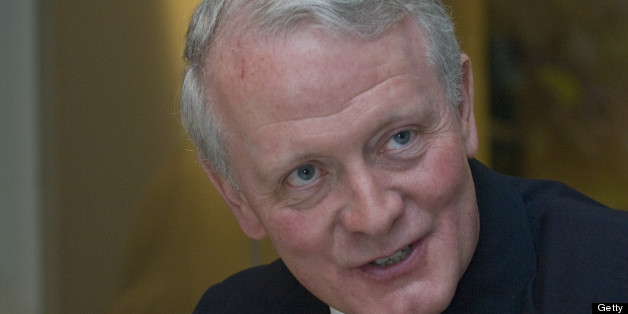 Rep. Leonard Lance (R-N.J.) credited a Morris County, N.J., tea party group Monday with sparking concerns among conservative Republicans about the Department of Homeland Security's supposed plans to purchase more than 1.6 million rounds of ammunition.
Addressing the same tea party organization in March in Hanover, Lance agreed with a member of the audience that DHS should explain the large ammo purchase orders described in a Forbes article. A video of the exchange circulated on YouTube, netting over 114,000 hits. Five days after the event, Lance sent a letter to DHS Secretary Janet Napolitano, calling on the department to explain the allegation to Congress.
DHS is rumored to have asked for hollow-point rounds, forbidden for war use by international law, as well as products specialized for snipers. The amount ordered was estimated by Forbes to be enough ammunition to sustain a hot war for more than 20 years in America.
DHS officials have been quoted in the news saying that buying in bulk is cheaper and a safeguard against future market fluctuations. Some conservatives are not convinced, however, and have suggested several possibilities for the federal government's intentions, from using the weapons against United States citizens to buying up reserves to prevent the general population from accessing the ammunition.
"I believe the question I was asked here in March is one of the reasons that legislation has been introduced," Lance said to the tea party group Monday night.
Sen. Jim Inhofe (R-Okla.) and Rep. Frank Lucas (R-Okla.) introduced the Ammunition Management for More Obtainability Act (AMMO Act) in April, which would require the Government Accountability Office to investigate ammunition purchases by federal agencies, excluding the Department of Defense. Last month, Rep. Mark Meadows (R-N.C.) introduced an amendment to the Department of Homeland Security Appropriations Act, compelling the DHS to report to Congress before entering into new contracts to purchase ammunition.
"Anyone who questions the effectiveness of tea party groups across the nation, I think this is one of the premier examples of how you are trying to make America a better place," Lance said to a tea party group Monday night according to NJ.com.
Lance, considered a moderate, defended his congressional seat in the 2012 primaries against tea party member David Larsen and managed to win the 7th District, which became more conservative in the recent redistricting.
BEFORE YOU GO
PHOTO GALLERY
Conservatives Pointing Fingers