Mel B (full name Melanie Brown) was looking as fit as ever as she went out for lunch at Crustacean in Beverly Hills on July 2 with some girlfriends.
The former Spice Girl turned "America's Got Talent" judge rocked full-on workout gear, wearing spandex pants, sneakers and a super-tight mesh racer tank while heading to her car. There's no telling whether or not she squeezed in a sweat session before or after her meal, but it's pretty obvious that she's in great shape, considering her abs are visible through her top.
The 38-year-old mom-of-three has always been a fitness fanatic, admitting that she kicked it into high gear after gaining a lot of weight during her second pregnancy.
"I needed to drop my baby weight and [find] the correct way for it to stay off for good. So my thing, since then, has been interval training," she wrote on her blog. "Let me explain: you take 30 minutes out of your day, you get on a treadmill (or go outdoors) and start off walking for 2 minutes and running for 3 minutes. And you [do] that continuously up to 30 minutes. The point of this is that your heart rate gets to go up and down, your building up your stamina, and you're burning the most amount of fat."
If you want to look like THIS, well then try that?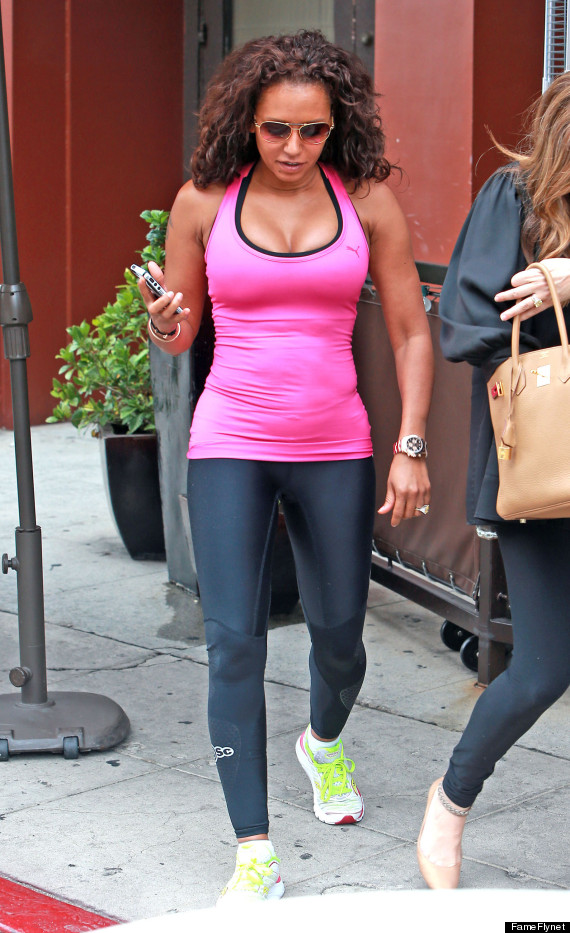 BEFORE YOU GO
PHOTO GALLERY
Celebrities Wearing Spandex