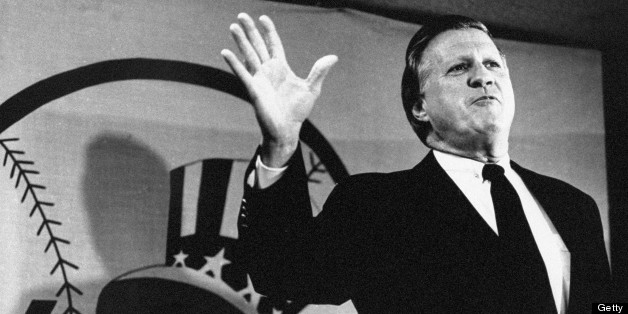 George Steinbrenner was born on the 4th of July because ... 'Merica.
The brash, bombastic son of a Cleveland shipping magnate, Steinbrenner was part of a small group of partners that purchased the New York Yankees from CBS in 1973.
"God, if you'd told me when I was a little boy that I'd have a chance to own the Yankees someday, I'd have stopped working and just waited, holding my breath, until the day came," Steinbrenner told Sports Illustrated in 1973.
Over the years that followed, Steinbrenner rarely seemed to hold his breath, his tongue or his manager. He did, however, stop working on two notable occasions, due to being banned from baseball.
"Winning is the most important thing in my life, after breathing," Steinbrenner famously said. "Breathing first, winning next."
For all the bluster and petulance that defined much of his reign, Steinbrenner's teams won. From 1973 until Steinbrenner's death in 2010 at age 80, the Yankees won the World Series seven times and 11 American League pennants.
On the occasion of what would have been his 83rd birthday, here are 16 archival photos of the Boss:
PHOTO GALLERY
PHOTOS: George Steinbrenner
BEFORE YOU GO