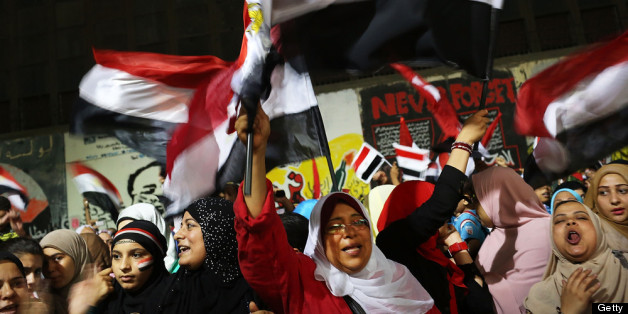 Al Jazeera called for the release of staff members who were detained in the organization's Cairo office earlier this week.
On Wednesday, Egypt's political crisis came to a head when the military ousted President Mohammed Morsi from office. Reuters reported that security forces raided the Cairo bureau hours after Morsi's ousting and detained at least five staffers. A source told Reuters that Al Jazeera was prohibited from broadcasting a pro-Morsi rally.
The news network released a statement on Thursday calling for the immediate release of the detained staff members:
Egyptian forces raided Al Jazeera premises overnight. Twenty-eight Al Jazeera Mubasher Misr staff members were detained, with most released later. The channel's managing director Ayman Gaballah and Al Jazeera Arabic broadcast engineer Ahmad Hasan remain in custody however.

In the latest development, Associated Press Television News has been ordered to deny Al Jazeera channels access to their live services. Cairo News Company (CNC) has also been told to withhold access to broadcast equipment such as satellite trucks.

Mostefa Souag, acting Director General of Al Jazeera Media Network, condemned the moves:

'Ayman and Ahmad must be released unharmed immediately. Media offices should not be subject to raids and intimidation. journalists should not be detained for doing their jobs.

'There are big events taking place in Egypt and the world tunes in to Al Jazeera at times like these. The viewing public will not accept being cut-off from news and information. Regardless of political views, the Egyptian people expect media freedoms to be respected and upheld.'
On Friday, Morsi supporters took to the streets to protest against the president's removal.
Click over to Al Jazeera to read the full statement.
BEFORE YOU GO
PHOTO GALLERY
Morsi Ouster Dominates Newspaper Front Pages