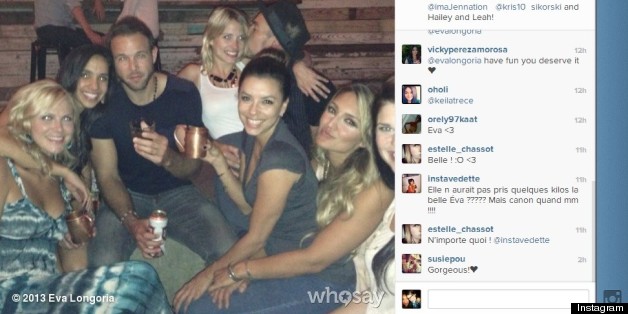 Eva Longoria finalmente presentó a su nuevo amor, el empresario de Miami Ernesto Arguello, quien tiene 34 años, nació en Texas y tiene raíces en Cuba y Nicaragua.
La estrella de "Desperate Housewives" y su chico nuevo se conocieron en el set de la serie de NBC "Ready for Love", en donde Arguello fue uno de los concursantes. A pesar de haber sido vistos juntos después de la cancelación del show y que había rumores de que entre ellos existía más que una amistad, Longoria negaba y negaba que hubiera una conexión romántica con Ernesto.
Pero ayer no les quedó más remedio que aceptarlo cuando la revista People confirmó su romance y ellos hablaron de su relación en sus respectivas cuentas de Twitter.
Me too baby, I LOVE YOU RT Happy to share NOW that it's true! Couldn't be happier..RT @peoplemag @EvaLongoria http://t.co/M1FtRAqtqO

— Ernesto Arguello (@ernestoarguello) July 4, 2013
Longoria también publicó esta foto en su cuenta de Instagram: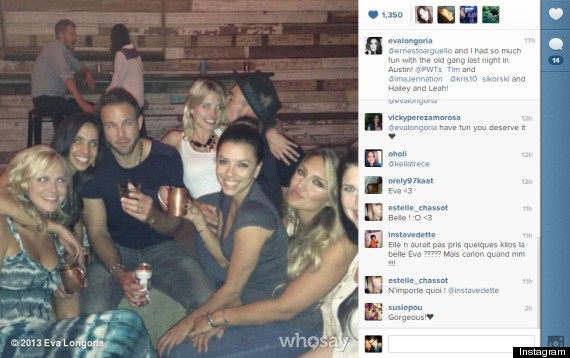 Longoria le dijo a People: "Creo que lo que hace que nuestra relación sea tan especial es que comenzamos como amigos. Ante todo, compartimos una profunda amistad que hace que nos entendamos a la perfección y tengamos una misma forma de afrontar las cosas. Me siento muy afortunada de que nuestra relación se base en estos pilares tan firme".
"¡Creo que tenemos que agradecerle a la prensa por empujarnos a ver algo que nosotros no veíamos!", bromea Longoria con la misma revista.
Una fuente le añade a E! News que "Ella acaba de conocer a toda su familia. La relación va en serio y él está loco por ella."
PHOTO GALLERY
BEFORE YOU GO
Eva Longoria en Cannes 2013
PHOTO GALLERY
Eva Longoria en Cannes 2013